A positive employee experience is central to any organization's success. And when it all boils down to it—company culture is only as healthy as your core employees believe it is.
Companies can benefit significantly from improvements based on active employee participation and feedback. Effective communication tools and thoughtful practices can make these improvements happen while increasing employee engagement. That's a win-win for both the company and the team members. But cultivating a healthy company culture can be challenging for any company—especially one operating on a factory floor.
Let's look at ways you can boost employee-centric culture in manufacturing. But first, let's cover what we mean when we say "employee-centric."

What is an Employee-Centric Culture?
Simply put, employee-centric company culture is centered around its employees. (No surprise there, right?) These businesses know how essential their team is, and they care about the employee experience working for the company.
What Does an Employee-Centric Culture Look Like?
Unhealthy organizations are usually pretty easy to spot—unhappy employees, poor leadership, and high turnover. On the other hand, healthy company culture is easy to take note of too. 
An employee-centric culture will prioritize positive employee experiences and help to build that culture for each team member. Along with this, an employee-centric company culture considers all business decisions through the lens of employee engagement. 
When it comes to how HR functions in an employee-centric organization, the differences are noticeable immediately. HR creates user-friendly processes, inclusive practices, and competitive pay and benefits packages. On top of that, people operations in these organizations rely heavily on effective communication to reinforce their commitment to their teams.
Employee-centric employers ask questions like:
How will this shift in policy be perceived by employees?

How will it impact the morale of the team?

What about the impact on employee retention?
Humanize the Hourly Employee Experience
You need an employee management system that treats people like people. Skip the stuffy paperwork and use a mobile portal that lets you track attendance, boost productivity, grow connections, and get results—all using text.
How Do You Create an Employee-Centric Culture in the Workplace?
Positive company culture doesn't just happen. It takes intentionality, commitment, and a plan of action. And truth be told, a huge part of company culture is created and kept alive by your team. Here are some steps you can take to help facilitate an employee-centric culture at your company:
1. Provide Your Team with Technology That Enhances Their Experience
The right technology is central to the employee experience. Whether you have old, bad, or non-existent technology in your workplace—it impacts your team.
Many shift workers, for example, work in places where internet connectivity is poor or unavailable. They are also more likely to need heavy assistance from HR to complete online time off requests and onboarding forms.
Paper forms are time-consuming, difficult to search and sort, and are not backed up to prevent data loss. A company's dependence on online applications or paper files leads to ineffective communication, less collaboration, and reduced productivity.
Using mobile devices is an ideal way to overcome these challenges. Text is a user-friendly way to communicate with team members from every walk of life and generation. There are no tech barriers when it comes to text, and 99% of all text messages end up being looked at—with 90% of them read in the first three minutes.1 By avoiding obstacles created by ineffective technology, employers can increase worker productivity and workplace satisfaction overall.
2. Expand What Inclusion Means For Your Team
Inclusion is good for business. According to Forbes, when employees feel excluded from a company's mission, culture, or structure, they are "less likely to invest their time and energy into the future and longevity of that organization." And employees who start to feel disconnected from your mission can cause a huge problem for retention.
Creating a diverse working environment means recruiting, welcoming, accepting, developing, and promoting many types of people. It means giving all employees equal access to the company resources they need to succeed, including through shared technology, systems, and processes. When team members at all levels communicate using the same tool, there is greater cohesion, collaboration, and recognition.
Employees who feel included will go the extra mile to help their team and organization succeed. Because they feel connected and invested, this comes naturally.
To make employees feel included, employers can go the extra mile by doing things like:
Learning how to communicate with their team who do not speak English as a first language

Offering training and resources in other languages

Or going even further and specifically helping these groups of people advance their careers
3. Ask Your Team Directly For Ways To Improve Your Culture
You'll never know if you don't ask your team! According to Ameritas, asking employees for their input on tools and benefits increases employee ownership, adds to leadership development, improves employee engagement, and builds rapport.2 You can't go wrong with that!
So what are you waiting for? Start getting feedback from your team today!

The Future of Employee Management Is Here
(And it's a lot simpler than you think). Get employee attendance, communication, engagement, and productivity all delivered over text.
*By clicking the button you agree to TeamSense's
Privacy Policy
. Your information is never resold.
3 Ways to Get Feedback From Your Hourly Workforce
There are plenty of great ways to collect input from your employees. Let's take a look at a few easy and effective ways to do it.
1. In-person Town Hall Meetings
Town Hall meetings are an open forum for employees to discuss their suggestions and concerns with management in a transparent, direct way. They also allow leadership to make important decisions and reinforce the company's mission, vision, and values. This two-way accountability empowers employees and gives them more ownership over their work processes and outcomes.
2. Open-door Policy Between Front-line Employees and Management
By being more accessible, managers increase the likelihood of employees resolving their conflicts internally. They also improve morale because employees feel valued and heard.
Keeping an open-door policy and encouraging healthy communication is important—especially when dealing with issues surrounding excessive absences.
3. Short Surveys and Text-Based Suggestion Boxes
Employee engagement and pulse surveys have been around for a while, but they're still effective. Mobile-friendly engagement tools can help organizations quickly understand how morale and culture are felt by employees. Especially since employees are more likely to read (and fill out), an engagement survey sent to them via text.
No matter what route you take or what tools you use, as long as you are focused on the impact your organization's actions have on retention and morale—you'll be moving in the right direction when it comes to building an employee-centric culture.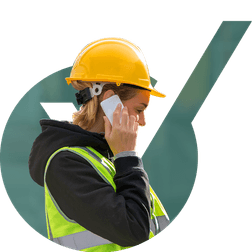 Help Your Hourly Employees Thrive
TeamSense empowers your team through engagement, keeps everyone in the loop with attendance, and saves you time (and dollar signs) while boosting productivity along the way.
Nope, you don't have to have the latest tech to get it done. All you need is text.
*By filling out the form you agree to TeamSense's
Privacy Policy
. Your information is never resold.
Related Content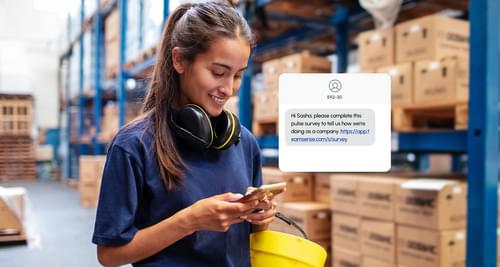 Solutions
Employee Communication
Use mass text messaging to keep teams, locations, and even your entire company in the loop.
Learn More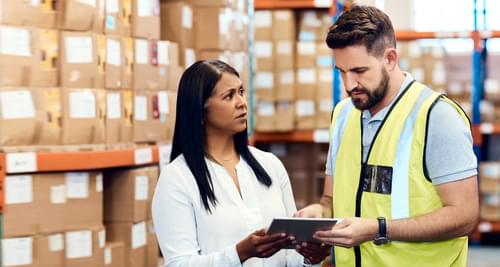 Blog
How to Write an Employee Attendance Write Up
Need help writing an attendance write-up? With our step-by-step guide and practical examples, you won't have any questions about what to include and how to format it. Plus, discover proactive tips to foster a company culture that inspires punctuality and regular attendance.

Sheila Stafford
CEO, TeamSense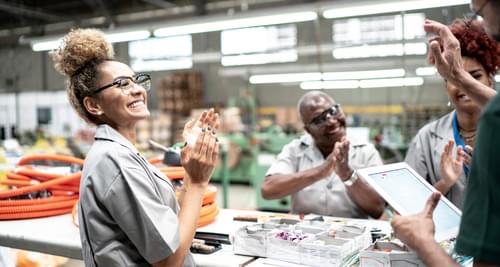 Blog
The Impact of Absenteeism on Manufacturing Productivity
Productivity - it's a key component in every industry, but some may argue that it's THE center of everything when it comes to manufacturing. But what happens when you can't get employees in the door? Let's take a look!

Sheila Stafford
CEO, TeamSense