Purpose-built for you
When it comes to attendance tracking tools, there are dozens of options out there. But only TeamSense was created specifically for manufacturing employees—by former manufacturing employees.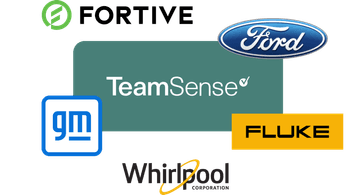 We've been in your shoes.
Our agile team has collected decades of experience and subject-matter expertise in the manufacturing industry, holding roles in operations, engineering, general management, product development, and more.
We understand and empathize with the unique challenges of manufacturing, which is why we set out to create a product and customer experience designed from the ground up for you.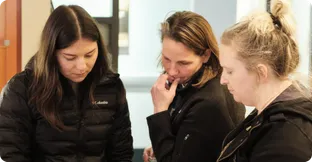 Meet some of our founding team

Sheila Stafford,
CEO
Manufacturing engineer turned CEO, Sheila has led manufacturing teams at Whirlpool and General Motors (GM), and has seen first-hand the communication barriers and challenges between HR, employees, and managers. She founded TeamSense with Alison in 2020 after seeing the need for a digital connection to frontline workers.
Meet Sheila

Alison Teegarden,
COO
Growing up around manufacturing, Alison developed a passion for operations and witnessed the positive impact of supporting and enabling hourly employees. Alison leads product at TeamSense.
Meet Alison

Adam St. Clair,
Account Executive
With over a decade of experience on the manufacturing floor and deep understanding of the industry, Adam is uniquely positioned to provide an expert point of view, guiding you towards an attendance management solution that works for your business.
Book a demo with Adam
Curb excessive absenteeism
Software alone won't solve absenteeism.
With TeamSense, you have the tools and processes that instill the right behavior in employees to promote accountability and adherence to your attendance policy.
See how we Help HR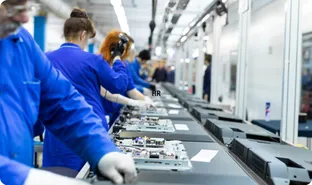 Achieve operational excellence
Don't let unplanned absences throw a wrench in operations and cause you to fall short on production numbers for the day. With TeamSense, proactively manage excessive absenteeism so you can staff accordingly and prevent downtime.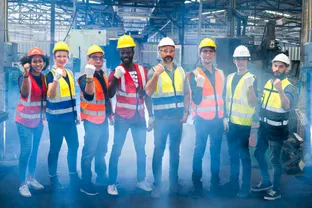 TeamSense is backed by




We're always innovating
New features and capabilities are always inspired by our customers. We take pride in building products that solve your challenges today, tomorrow, and into the future.
Compare TeamSense
We're here for you
Buying new software doesn't have to be stressful when you have a Customer Support team that truly supports you. TeamSense leads with compassion and a problem-solving mindset to get you fast and effective resolutions.
We're in it for the long haul.
Managing attendance through text is just the beginning. With TeamSense, finally bridge the communication and tech gap with your hourly workforce and pave the way to a more inclusive, unified organization.
Talk to an Expert
We regularly exchange ideas on product capabilities and improvements. The team is always looking to continue to develop the software into what customers want and need.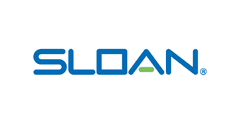 Alexandra K.
Sr. Total Rewards Manager, Sloan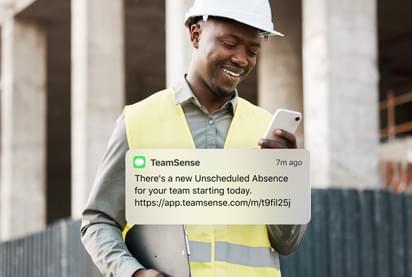 Get started with TeamSense