Join the TeamSense Team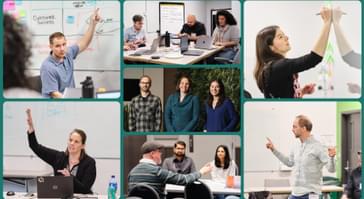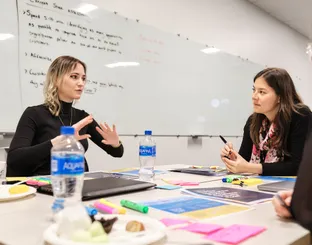 What's it like working at TeamSense?
We're doing things differently at TeamSense, with our customers and our team.
We are creating a culture of continuous learning, where personal growth is celebrated, and making a difference in the world is pleasantly encouraged.
We treat each other like adults. You manage your own schedule, get your work done, and ask for help when you need it.
We work remotely, and asynchronously, so we use technology to help us connect across time zones.
We meet once a day for standup where we run through what we are working on.
We say hi when someone else shows up in your video chat, and encourage you to be yourself in your home environment.
We always ask for your pet's name.
Meet the Team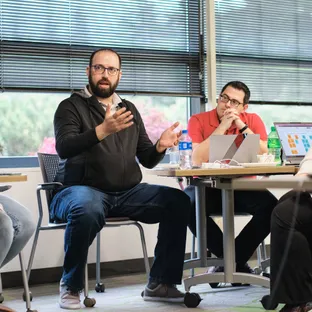 Our Team's Values
We operate as one team.
We embrace diversity of thought.
We celebrate the growth of our employees.
We work hard to earn our customers' trust.
We support our local communities.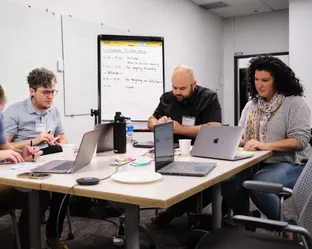 We welcome all qualified applicants, even if:
Your background is non-traditional
You have gaps in your resume
You're a parent with kids running around that may or may not end up in your video call
You don't have a college degree or you didn't finish your program
You are older and are hesitant to apply due to ageism in the job market
You have a criminal history and are worried you won't be able to get a job
You are a veteran and you're nervous about finding a company that will support you while you adjust
You have medical or health differences and you might have specific requirements to accommodate
You're still getting comfortable with yourself and who you are
You grew up speaking a different language and you're still learning English
You don't fit in any of these boxes
Diversity and Inclusion
Company Benefits & Perks
Remote First
Great people don't just live in tech centers. We are spread across the Americas. Work from wherever you want.
Flexible Work Schedule
Meet your commitments, attend your meetings, and work when you want to.
Home Office Budget
It's important to us that you have the equipment you need to get your job done. We provide a budget; you know what helps you work your best.
'No Questions Asked' Policy
You don't need to explain why you need time off.
Employee Assistance Program (EAP)
Get support with mental health, child and elder care, and wellness planning.
Health Insurance
Your health and your future are important to us. We invest in them with you and make sure you and your family are covered.
What to Expect in the Hiring Process
Initial Phone Screen with Recruiter
A quick, 30-minute, phone screen to answer any initial questions, review role requirements, and talk about salary expectations.
Values Fit Check and Team Interviews
A series of interviews where you will meet with your hiring team to ensure our values are a match and you have the necessary skills to succeed in the role.
Working Session with Peers
A real-time working session doing the same kind of work you will do every day. Collaborate with your future teammates and get a more immersive feel for the people and the process.