Finding a solution for employee absenteeism can seem like a never-ending battle. Maybe you feel like you've had the same conversation with the same employee over and over again and aren't getting anywhere, or you've never buckled down and made an official attendance policy for your company. Whatever the reason for needing a solution when it comes to absenteeism, we've got you covered.
Let's talk about what absenteeism is and then dig into six solutions for reducing absenteeism in the workplace. Don't worry—no driving your employees to work required.
What is Absenteeism?
Absenteeism is when a team member makes a habit of being absent from work (usually without giving a reason or notice).
So, we're not talking about a team member taking PTO for a scheduled summer vacation or suddenly coming down with the flu and calling out sick. When we're talking about excessive absenteeism and unplanned absences, meaning an employee has been absent from work a lot…and they probably don't give a reason for it either.
Effects of Excessive Absenteeism in the Workplace
Everyone knows absenteeism doesn't do much to improve the work environment—or your profits at the end of the day. But what most people don't know is the effects of absenteeism in the workplace run deeper than just what we see on the surface.
When an employee is absent, other team members have to pick up the slack. Because of this, overtime is used to cover 47% of employee absences.1 On top of that, nearly 30% of employees are less productive when they're filling in for absent employees.2
Unexpected shift changes
Loss of productivity
Loss of revenue
Drop in employee morale
Drop in employee engagement
Lack of job satisfaction
Employee turnover
Hostile work environment
Increased call outs
Concern over employee favoritism
Tension between co-workers
And that's just to name a few effects of employee attendance issues in the workplace. Of course, you might notice different issues that come up at your company because of employee absenteeism. Take note of what those issues are so that you can get to the root of the cause and find a solution for absenteeism.
Managing call-offs is costing companies as much as 120+ hours per year!
TeamSense can help you get your time back!
6 Solutions to Absenteeism in the Workplace
So, how do you deal with unscheduled absences? While you might not be able to stop absenteeism from happening, you can take steps to find solutions to correct employee behavior and in turn reduce absenteeism.
Remember, everyone needs to call out because they're sick from time to time, and using vacation time and PTO is a given. But what we're trying to do here is find ways to stop excessive absenteeism from derailing your company's productivity. And believe it or not, there are simple things you can do to help get you there.
Here are six steps to take that can help you reduce employee absenteeism, improve employee engagement and create good attendance habits in the workplace while dealing with the causes and solutions of absenteeism.
1. Set Clear Expectations
Having a clear absence policy in place will keep everyone on the same page about attendance expectations. Your employees shouldn't have to wonder what will happen to them if they don't show up for work that day. They should know exactly what the protocol is if they are absent and late too often without notice. Don't give your team a chance to test you on it and see if you follow through because chances are—they will.
2. Create a Workplace Employees Want To Be At
All right, before you laugh at this one and think, does anyone really want to go to work? Hear us out. Solving some of the root causes of absenteeism takes a certain amount of people skills. And it's true, dealing with people's personal issues can get messy. But it's worth it. Having a healthy working environment where employees feel valued, seen, and heard can significantly impact finding a solution to absenteeism in the workplace.
And creating that kind of atmosphere doesn't have to be hard either. Things like pulse surveys, celebrating employee milestones, and praising employees for a job well done make a big difference and encourage employee engagement. When all else fails: Just ask someone how their day is going. Letting a team member know you care can go a long way. When trying to find a solution to absenteeism, don't forget to invest in your people and take an interest in their lives. You can never go wrong by doing that.
Will your employees still say TGIF every week? Yeah, probably. But maybe they'll be less likely to dread Monday and skip coming in.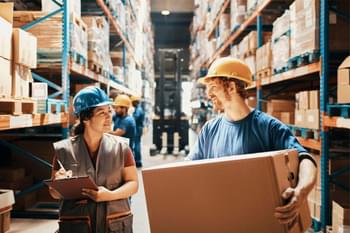 3. Take Action
Another solution for employee absenteeism is setting a precedent that your company addresses unscheduled absences. Believe it or not, just knowing that your company follows through on the attendance policy and takes action can help other employees avoid racking up excessive absences. Why? It's pretty simple. Everyone at the company remembers when Bob was suspended for three days without pay after his second offense. That's why having an attendance policy and sticking with it is so important.
4. Come Up With an Employee 90-Day Turnaround Plan
So you've had an employee who was excessively absent and never called in to notify anyone. Once you address the problem and follow your attendance policy—what do you do after that? If the employee is still going to be working for you, you might want to come up with a 90-day turnaround plan for them. This can help with the causes and solutions of absenteeism on an employee level.
You can be as detailed as you want with your turnaround plan here, but the point is to have set guardrails in place so that you can judge if the employee has made any growth by a specific date. You can decide what milestone the employee needs to hit and in what timeframes. For example, no unexcused absences for 60 days or being on time to work four weeks in a row. Whatever the plan you come up with, be sure it's measurable and clear for both you and the employee.
5. Open Communication
One of the easiest solutions to absenteeism in the workplace is making sure there is open communication between the employee and management. Does the team member feel comfortable reaching out and telling their manager they're sick? Do they know how to use the call-in system properly? Be sure there is healthy communication so the team member feels at ease. It's a given that employees will be absent from work from time to time, but you want to have an open level of communication so that they notify you ahead of time.

Help Your Hourly Employees Thrive
TeamSense empowers your team through engagement, keeps everyone in the loop with attendance, and saves you time (and dollar signs) while boosting productivity along the way.
*By filling out the form you agree to TeamSense's
Privacy Policy
. Your information is never resold.
6. Use Absence Management Software

If you're trying to track employee attendance by walking around the assembly line and checking off names on a clipboard—you're not being efficient.
Using absence management software to track absences is a simple way to help you get a snapshot of the attendance situation at your company. Get a clear picture of who calls out the most, if they're following your attendance policy protocol, and catch common themes that pop up. Does Susan come in late every other Thursday morning from her doctor's appointment? Maybe it's time for a conversation with her to adjust her schedule on those days to avoid the late clock in.
Text-Based Absence Management: A Solution for Employee Absenteeism
Choosing the right absence management tools matters. That's why TeamSense uses text to let your team communicate their absence to you. Relying on text to call-off lets your employees use a technology they're familiar with—no apps to download, no company login information to remember.
This text-in system makes communicating simple for the employee (and pretty seamless for the HR manager too). All your team has to do is text a phrase like "ABSENT" to report a call-off, and they're all set. The notification is instantly sent to their managers and anyone else who needs to be in the loop. Send yourself a text to see how it works.
Finding a solution for absenteeism can be tough, but you've got to start somewhere. Making a point to remove the barriers that keep people from communicating their attendance status for the day is an essential solution to absenteeism in the workplace.
Give these tips a try and see if they help you as you navigate how to control employee absenteeism in the workplace.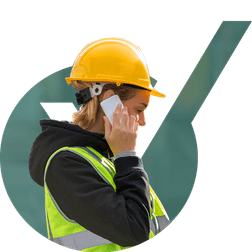 Managing Call Outs Is A Nightmare.
You're not the only one frustrated with attendance management, learn how other managers, like you are using TeamSense to make a change!
*By clicking the button you agree to TeamSense's
Privacy Policy
. Your information is never resold.
More On Managing Attendance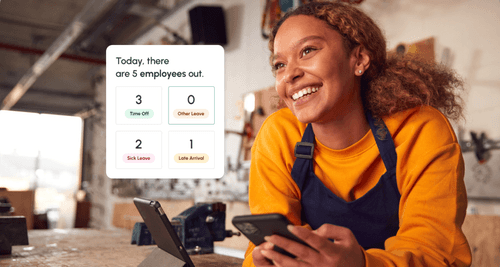 Solutions
Attendance Management
Track your employees' absences easily and efficiently with an attendance management system you can use right from your phone.
Learn More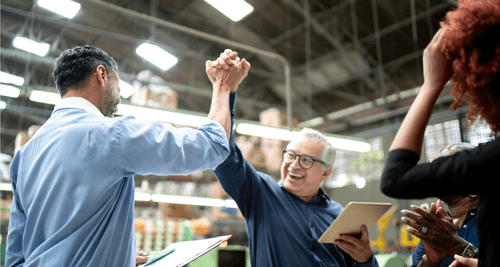 Blog
15 Strategies to Boost Employee Retention
The Great Resignation has hit many companies. But here's the good news—there are plenty of strategies you can implement to help boost your employee retention and get your employees to stick around.

Sheila Stafford
CEO, TeamSense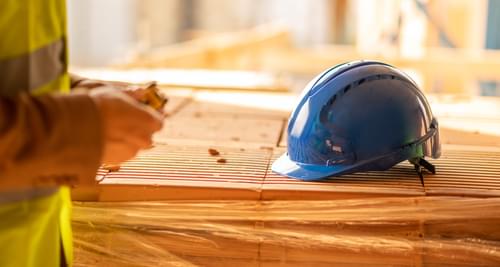 Blog
7 Ways to Reduce Absenteeism in the Workplace
Keeping your team present and punctual is essential to maximizing workplace productivity.

Sheila Stafford
CEO, TeamSense