Case Studies
Partnering with companies to provide a lasting impact gets us up in the morning. Learn how these organizations are thriving using TeamSense.
HelloFresh
Transforming a manual and time-consuming attendance process by partnering with TeamSense.
Dimar Manufacturing
For over twenty-five years, Dimar Manufacturing Corporation in Clarence, NY has proven itself as a custom manufacturer dedicated to quality and service.
Beaver Aerospace and Defense
For decades, Beaver Aerospace and Defense has been a leading provider in commercial aircraft, defense, and aerospace applications.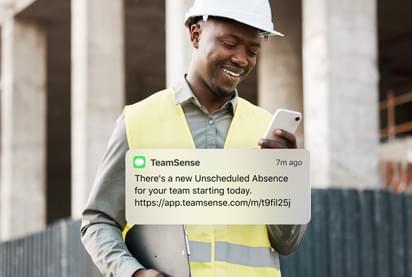 Ready to Discover TeamSense?
Schedule a call to get your free personalized demo of TeamSense. You'll get all your questions answers so you can determine if we're a good fit.