When you're responsible for a team of hourly workers, the last thing you want is to find out about a team member's absence after they are already supposed to be onsite. That's why having a rock-solid way to track team member absences is crucial to your company's success.
The best absence tracking systems should give you immediate notifications along with a way to access absence and attendance data from the past. Using something like an Excel spreadsheet can be good for keeping track of information, but it can't meet your needs for real-time employee absence tracking. And these days, it shouldn't be expected to either. So, ditch the outdated ways of absence and attendance tracking software (there are plenty of them) and try something new.
Looking for a better way of tracking employee absences? We've got you covered. But first, let's run through some of the basics of tracking employee absences.

What is Employee Absence Tracking?
Employee absence tracking is pretty much just like it sounds—a way to track absences and late arrivals of your team members at work. But don't worry—you don't have to do it all by hand like it's The Stone Age. An absence and attendance tracker will help you with tracking employee absences and let your employees communicate when they can't make it to work. Armed with that information, managers can rearrange shifts as needed to make sure the work for the day doesn't get thrown out of whack.
Why is Tracking Employee Absences Important?
Keeping track of your team member's attendance and absences is essential to make sure you know who is working when. Plus, it helps to maintain workplace safety. Giving your team a simple and straightforward way to communicate their regular attendance and absences with you is the basis for building a strong company. Here are just a few reasons why tracking employee attendance and absences matters.
Save 120+ Hours A Year With TeamSense
See how TeamSense saved HelloFresh 3-4 hours per day managing attendance through text. Read the case study here and book your demo today!
Managing Payroll
It goes without saying that making sure your employees are paid accurately and fairly is pretty important. Tracking employee absences help makes sure that your team is paid correctly come payday. Whether that's tracking employees attendance, the extra overtime shifts they worked for overtime pay or making sure their intermittent FMLA is paid out—you need reliable absence tracking to line up with your payroll process.
Transparency
When team members have access to their attendance records, they gain the benefit of having full transparency into how many days they've missed for the year, how many PTO days they have left, and even how many attendance points they've gotten lately. This will help your team feel in control of managing their time off, and ultimately, it might even help them miss less work when they see the numbers there in black and white.
Scheduling
Finding out about a last-minute absence doesn't give you enough opportunity to look for a replacement and can cause other employees to have to fill in the gaps. And having overworked and burned-out employees is never a good thing.
Safety
All those hourly employees who end up picking up the slack are rock stars—there's no denying that. But the bad news is, they're more susceptible to safety hazards too. According to the National Safety Council, overworked employees are more likely to have accidents; overexertion is a leading cause of work-related injuries.1
Spotting trends
Following employee attendance tracking and call-outs along the way means you'll start noticing patterns that develop too. Are some members of your team conveniently only sick on Mondays? Maybe they're out for doctor's appointments twice a month on Fridays. Tracking employee absences can help you curb not only call-outs but also spot other things going on too.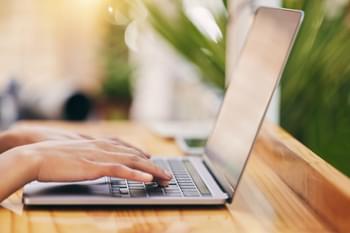 How to Track Employee Absences (No Excel Spreadsheets Here)
So, what do we have against Excel? Well, nothing really. Excel trackers are great for listing the dates employees are absent, but they rely on manual data entry. An Excel file can't give you an instant notification of a team member's absence, it doesn't help you take action quickly to find a backup for a shift, and it does nothing to help improve communication between you and your team.
Thankfully, there are other tools. Here are some of the available options:
1. Centralized Telephone Number, Call-Off Hotline, or Voicemail
Having a centralized phone number (like a call-off hotline or voicemail system) for absences allows you to direct all calls to one place, instead of bombarding multiple supervisors and managers with calls or texts.
At first glance, this option might sound like the solution to your employee attendance and absence tracking problems. But here's the truth about call-off hotlines and voicemails—somebody still has to go through and listen to all those calls. And if you have a location with 2,000 team members, the number of call-outs will add up pretty fast.
Whether that phone number is staffed with a real person or an automated voicemail system, someone still has to relay that absence information from the employees to the managers—which can be both costly and time-consuming. Not to mention, no one wants to sit around and listen to call-off messages all day when there's other work to be done. 
2. Personal Text or Messaging App
Using a text or group messaging app like Whatsapp is an easy way for employees to call in sick or request time off. But don't forget, not all employees can easily access an app. Some might not have smartphones or are uncomfortable downloading a company-mandated app on their personal phones.
And if you're relying on personal texts or a group text chain to track your employee hours and attendance, just remember that those things can leave out important information, like the reason for an absence or when an employee will return to work. Capturing absences over text also lacks reporting capability. There's really no official paper trail, which can spell trouble for tracking employee absences and record keeping.
3. Facebook Group
A Facebook group offers another way for employees to let their team know they'll be out. Still, this option is limited to a specific group of people who have access to Facebook. Not every employee has a Facebook account, and some may be unable or unwilling to create one anyway.
On top of that, a Facebook account offers no way to create reports based on historical data. Plus, you have to manually add and remove access every time people join or leave your company. Talk about a headache. That can land you in the middle of a security nightmare if you're not careful.
4. Text-Based Attendance
It's time for our favorite option on the list, text-based attendance management. TeamSense's text-based attendance system gives employees an easy, no-fuss way to call in sick and request time off. Employees don't have to download any apps or worry about remembering login information either. All they do is send a text and select from a series of options to report their absence. As soon as an employee sends their absence in, you get notified immediately and can take action to work out the shift coverage.
With TeamSense, you can track and manage employee attendance and also have easy access to historical absence information (just in case there is ever a dispute). You can keep everyone in the loop while making it simple to eliminate any "he said/she said" moments. Everything is tracked for you through a secure and reliable portal.
Comparison: Excel vs. Four Other Employee Absence Trackers

The good news is that things that can track employee attendance and time off have improved since the 1940s, and employees don't have to rely solely on punching in with a timecard to prove that they've shown up (or not shown up) for work that day. When it comes to tracking employee absences, there are a lot of options these days. Since there's always a lot going on in a busy workplace, you need an automated solution for managing employee absences. Let's compare how some of the best-known absence tracking options stack up.
| | Automatic notifications | No app download required | Reporting Capability | Ease of use for managers and employees |
| --- | --- | --- | --- | --- |
| Excel | No | Yes | Limited | No |
| Facebook group | Yes | No | No | No |
| Personal text or messaging app | Yes | No | No | Yes |
| Centralized phone number | No | Yes | No | Yes |
| TeamSense Call In | Yes | Yes | Yes | Yes |
Simplify Tracking Employee Absences with TeamSense
When you need to keep your business running smoothly around the clock, you can't afford to rely on spreadsheets and manual absence tracking systems stuck back in The Stone Age. And you don't have to feel pressure to get the flashy employee tracking apps that look like something the Jetsons wouldn't even understand. Attendance management shouldn't be complicated, and it shouldn't eat up your entire workday, either.
Gone are the days of dealing with confusing employee attendance trackers and managing absenteeism via voicemails. There's a better way to do absence management for your team. Track every PTO and sick leave request with simple, text-based attendance management software that benefits everyone. With real-time notifications and automatic absence documentation, TeamSense's text-based employee call-in system allows you to plan the workday and keep your operations up and running.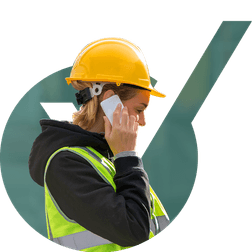 Managing Call Outs Is A Nightmare. TeamSense Makes It Easy.
Building a structured, standardized process for managing call-offs isn't as hard as you think, let's talk about how TeamSense can partner with you to initiate change
*By filling out the form you agree to TeamSense's
Privacy Policy
. Your information is never resold.
Related Content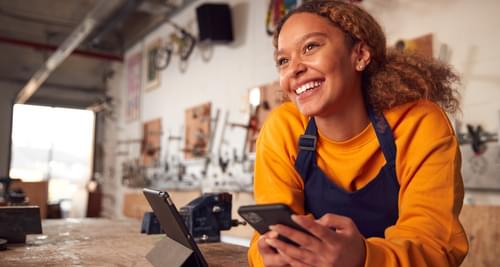 Solutions
Absence Management
Standardize and automate absence tracking with text and detailed reporting.
Learn More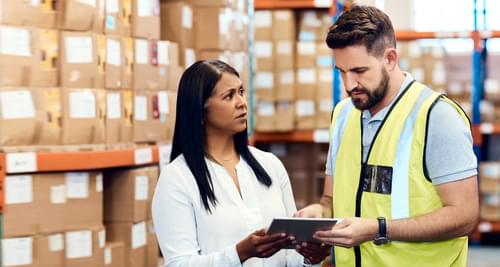 Blog
How to Write an Employee Attendance Write Up
Need help writing an attendance write-up? With our step-by-step guide and practical examples, you won't have any questions about what to include and how to format it. Plus, discover proactive tips to foster a company culture that inspires punctuality and regular attendance.

Sheila Stafford
CEO, TeamSense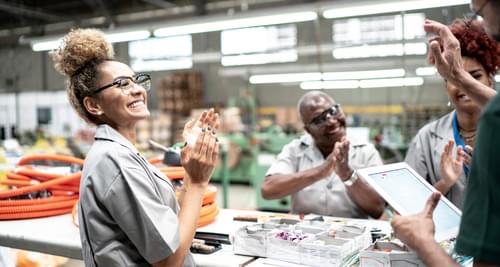 Blog
The Impact of Absenteeism on Manufacturing Productivity
Productivity - it's a key component in every industry, but some may argue that it's THE center of everything when it comes to manufacturing. But what happens when you can't get employees in the door? Let's take a look!

Sheila Stafford
CEO, TeamSense