If you've worked in human resources for a while, you've probably seen your fair share of employees taking leave—everything from PTO for vacations to using FMLA for a health-related issue. And tracking absences taken in one big chunk of time is easy enough (if you have the right tools), but what about when that leave is taken in different blocks of time?
That's right, we're talking about how to track intermittent FMLA. If you don't have a solid process in place, tracking intermittent FMLA leave can get pretty complicated. In fact, 45% of employers admit it's difficult to manage and track intermittent leave.1 But that doesn't have to be your story too. It's time to learn all the ins and outs of tracking intermittent FMLA without getting a headache. Let's dive in. 

What Is FMLA?
FMLA stands for the Family and Medical Leave Act and allows employees to take up to 12 weeks of unpaid leave per year (while their company hangs onto their job). In other words, employees can take an extended leave and still have their job waiting for them when they return. 
But here's the thing: You can't just bow out for 12 weeks because you want an extended vacation. FMLA can only be used for specific family and medical-related reasons. We'll cover each of those reasons in just a second, but first, let's talk about intermittent FMLA.
What Is Intermittent FMLA?
Intermittent FMLA is pretty similar to FMLA with one big exception—you can take the leave "intermittently" (AKA, you can use the leave at different points in time). All that means is that instead of having to take all the FMLA leave all at once, employees can take leave in blocks of time to reduce their weekly schedule. But it has to be for the same qualifying reason.
For example, if you have 12 weeks of intermittent FMLA to your name, you can take two days each week to lessen your work schedule. Or you might take a few weeks of intermittent leave, come back to work for a while, and then take the remainder of your leave.
Given the stop/start nature of intermittent leave, it's easy to see why figuring out how to keep track of intermittent FMLA can get really confusing, really fast.
When Can Employees Take FMLA Leave?
Under the Family and Medical Leave Act, employees are entitled to take leave for approved family and medical reasons. That includes things like:
Birth of a child and caring for the newborn

Adoption or foster care of a child

Caring for the employee's spouse, child, or parent with a health condition

A health condition that makes the employee unable to perform the duties of their job

A foreign deployment of a servicemember on active duty2
The standard amount of FMLA given to each employee is 12 weeks in a 12-month period, but employees who need to take care of a servicemember with serious illness or injury can take up to 26 weeks of FMLA in a 12-month period.3


Save 120+ Hours A Year With TeamSense
See how TeamSense saved HelloFresh 3-4 hours per day managing attendance through text. Read the case study here and book your demo today!
How To Track Intermittent FMLA Hours
It's true—tracking intermittent FMLA can be more confusing than having a team member take a block of leave all at once. But with these steps, you'll be a whiz at tracking intermittent leave in no time.
1. Keep track of the employee's work schedule.
When you're tracking intermittent FMLA, it's even more important to keep a keen eye on your employee's work schedule. The good news is, actually tracking the working hours itself is pretty basic. Here's how to track intermittent FMLA leave: Record the team member's schedule during the pay period (how many hours they worked) and subtract it from how many hours they took of FMLA.
Let's say your employee is scheduled to work 60 hours during the pay period. But they only ended up working 42 hours. That means your employee used 18 hours of FMLA leave.
2. Add up hours carefully.
Sounds simple enough, right? But FMLA regulations make it clear that you should track intermittent FMLA leave using time amounts that aren't greater than the shortest amount of time used for other types of leave. What in the world does that mean? Good question.
Basically, if you track other kinds of leave (sick, vacation) in half-hour amounts, then you need to track intermittent FMLA in the same way. Yep, that means an employee could take just 30 minutes of FMLA to make it to a doctor's appointment instead of having to use up an entire hour.
3. Log remaining intermittent FMLA hours.
Since you're trying to learn how to track intermittent FMLA, it's much better to think of the blocks of time as hours rather than days or weeks. So instead of tracking that an employee has three weeks left of their 12 weeks of FMLA leave, break that up into hours.
When you need to remember how to track intermittent FMLA leave, use this as a baseline to add up the remaining hours:
12 weeks leave = 480 hours (40 hours a week x 12 weeks)
So, if an employee has three weeks of intermittent FMLA leave left to their name for the year, that's really 120 hours left.
4. Save records of everything.
This is no time to get lax with your record keeping here—staying on top of all that paperwork from intermittent FMLA is really important. Be sure you have records saved documenting these things:
Intermittent FMLA leave requests

Work schedules (both the regular schedule and the intermittent FMLA hours)

Employer FMLA notices

Correspondence about intermittent FMLA (Emails, letters)

FMLA certificates

FMLA forms and paperwork
Keep all records for the specific employee's intermittent FMLA leave in their personal employee file. And remember, FMLA records need to be kept around for at least 3 years. So don't toss all the records in the trash when the employee comes back from leave.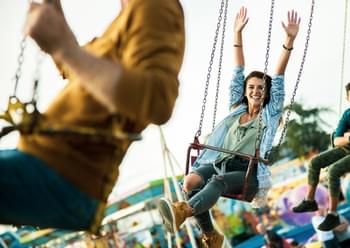 Abuse of Intermittent FMLA

Although most employees use FMLA for what it's meant for (like the birth of a child or ongoing medical issues), some employees misuse their intermittent FMLA hours. In fact, some industries joke that FMLA really stands for "Friday Monday Leave." Because—you guessed it—employees conveniently like to use it for an extra long weekend off. Yikes.
Managers are definitely aware that it can happen. About 66% of HR professionals say they've seen chronic abuse of intermittent leave by employees.4 It's unfortunate but true, because of its sporadic nature, intermittent FMLA can be abused by some employees. And it can be hard to spot too. Here are some red flags to look out for.
Employees using intermittent leave on Mondays, Fridays, or around holidays

Employees who have run out of PTO or personal days use intermittent FMLA on those same days

Employees not notifying an HR manager about leave ahead of time
Of course, not every employee will abuse your leave policies. Most intermittent FMLA requests are more than likely the real deal. Still, it's a good idea to keep your eyes peeled for behavior that strikes you as strange.
How To Track Intermittent FMLA: Get a Leave Tracker That Works for Everyone
Are you ready for the secret to simple leave tracking? Whether you're tracking intermittent FMLA or the random sick call off, having a text-based leave tracker is the way to go.
Tracking leave for your entire team can zap your time—especially when it's as complex as tracking intermittent leave. If you're ready to get some time back in your day (and sanity), then managing leave through text is what you need. TeamSense's leave management tracker will give your team the tools to keep you in the loop of their attendance status.
No more awkward phone calls trying to keep track of leave schedules. Empower your employees to let leaders know their status for the day through text.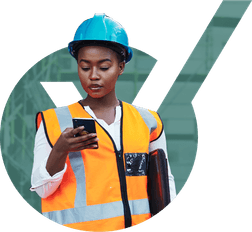 Help Your Hourly Employees Thrive
TeamSense empowers your team through engagement, keeps everyone in the loop with attendance, and saves you time (and dollar signs) while boosting productivity along the way.
Nope, you don't have to have the latest tech to get it done. All you need is text.
*By filling out the form you agree to TeamSense's
Privacy Policy
. Your information is never resold.
Related Content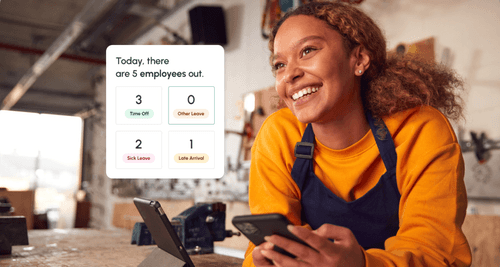 Solutions
Attendance Management
Track your employees' absences easily and efficiently with an attendance management system you can use right from your phone.
Learn More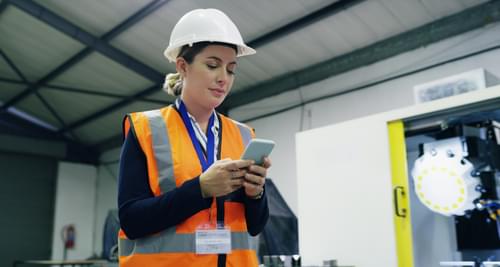 Blog
How To Communicate With Hourly Employees Without Access To Email
Explore how to effectively communicate with hourly manufacturing employees without company emails, using text, apps, and other methods for improved engagement & productivity.

Sheila Stafford
CEO, TeamSense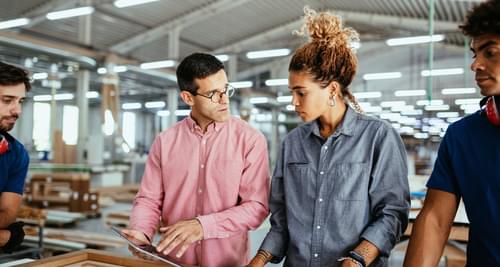 Blog
The Complete Guide to Shift Management
It's time to give your shift management system the refresh it deserves.

Sheila Stafford
CEO, TeamSense