Like physical health, employee mental health is a critical factor affecting how employees work and how often they are absent. Employees who experience higher levels of anxiety, depression, or other mental health concerns may find it challenging to come to work as scheduled.
Just as you would expect an employee with a physical illness or injury to take a sick day, your employees with mental health issues may also need some time away from work to get help and cope with the pressures of work and life in general. But how do you support employee mental health while keeping your manufacturing operations running smoothly?

The role of employee mental health in manufacturing
Mental health concerns are more common than you might think. According to a Mental Health America study, nearly one in five Americans reported experiencing a mental illness before the pandemic. The study also found that since the start of the pandemic, there has been a sharp rise in people reporting mental health concerns such as depression, anxiety, and suicidal thoughts.
Though employee mental health is important in any workplace, it is especially relevant in manufacturing. Manufacturing work requires both physical and mental alertness, and employees who are distracted by mental health concerns can not only become unproductive, but they can also contribute to safety issues and injury, which can lead to absenteeism.
During the pandemic, manufacturing employees don't have the option of working remotely. As a result, they may experience higher levels of stress and the need to stay home for a "mental health day." Moreover, the stigma associated with mental illness in some manufacturing environments can make employees less likely to get help for their mental health issues. Instead, they may experience absenteeism and "presenteeism" (they are physically at work but not as focused on their work as they should be).
3 Ways to Support Employee Mental Health in Manufacturing
When you recognize the importance of employee mental health and have clear attendance policies and practices, you can manage absenteeism and support your employees at the same time. Take the following steps to gain better control over absenteeism and promote greater health and safety in your workplace:
1. Use time off policies to support mental wellbeing and work-life balance
Some may think physical ailments and injuries are the only allowable reasons to call in sick. However, since both physical and mental wellness are equally important, make it acceptable for employees to use sick days to take care of their mental health. Alternatively, you could offer personal days that employees can use for any reason. Whether you offer sick days, personal days, or even specific "mental health days," remember that there are legal limits to which questions you can ask employees when they are absent.
2. Monitor and address excessive absences
While some employees may only occasionally take a sick day to focus on their mental health, others may be struggling so much that they approach or exceed the allowable time-off limit. To make sure you're aware of all issues related to excessive time off, you'll need an attendance management solution that provides visibility into employee absences and reporting to help you see trends over time. With access to tools that provide a real-time view of which employees have the most unplanned absences, you can take appropriate steps to address problems before they get worse.
3. Offer employees support and communication
Employees absent from work due to mental health issues can benefit from assistance and resources to help them cope. If you're not sure how much mental health impacts absenteeism in your organization, consider a text-based survey that all employees can access without downloading an app or generating a user account. Reviewing employee answers to standardized survey questions can help you understand employee pressure points and possible solutions to address them. You can also connect employees to available company resources, such as your company's Employee Assistance Program (EAP) and medical benefits plan.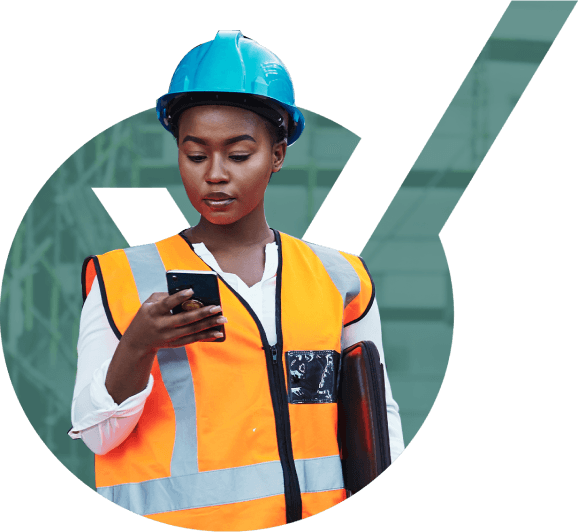 Is technology holding back your frontline? Empower them with text-based workflows
Building a structured, standardized process for managing call-offs isn't as hard as you think, let's talk about how TeamSense can partner with you to initiate change!
Related Content
Blog
Employee Exit Interviews: What to Ask & The Impact on Employee Retention
Understanding when to conduct exit interviews and why they're important for the hourly workforce

Sheila Stafford
CEO, TeamSense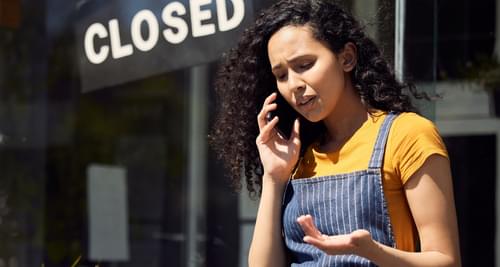 Blog
How to Track Employee Absences
Here are four ways to track employee attendance without using an Excel spreadsheet.

Sheila Stafford
CEO, TeamSense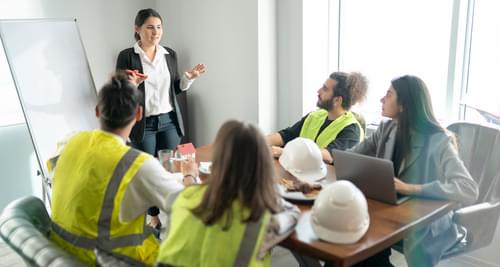 Blog
How To Make an Employee Attendance Improvement Plan
Figuring out what to put in your employee attendance improvement plan can be tricky if you don't know where to start. An attendance improvement plan can help set your employees up to win.

Sheila Stafford
CEO, TeamSense