Absenteeism in the workplace can be a huge problem. It's the elephant in the room that no one wants to talk about. But here's the thing with employee absenteeism—ignoring the issue won't make it go away. If your company doesn't address it and get to the root of the problem, it could lead to a big-time loss of productivity, engagement, and profitability.
So what can you do about employee absences? You might think the fixes are pretty straightforward, but what helps in reducing absenteeism might surprise you. Here are eight simple ways to learn how to reduce absenteeism in the workplace.
What is absenteeism?
Absenteeism in the workplace is when an employee doesn't show up to work that day (either for a planned absence or unplanned absence).
Planned absences include things like paid time off (PTO), vacation, parental, or medical leave. With a planned absence, employees request the time off ahead of the event and notify their managers or HR department. Either via a written time off request form, company app or through a leave management platform. Unplanned absences are exactly the opposite and can include events like emergencies, illness, injury, or personal matters. An unplanned absence is just like it sounds—no one saw it coming. Employees who call-in are doing so last minute and is considered unscheduled absenteeism.
Even though employee absences happen (and should be expected), there are still ways to learn how to reduce absences and lower the number of team members who are out.
What causes employee absenteeism?
Every team member's situation is different. Remember, some absences can't be helped and are legitimate (like calling in sick). But other absences are motivated by something else.
For some employees, unscheduled absences can be caused by these things:
Stress
Burnout
Boredom
Low morale
Fatigue
Harassment
Workplace bullying
Disengagement
Health issues
Sickness
Injury
Job hunting
Family-related issues
Childcare and elder care
Lack of enjoyment in their job
Missing a sense of belonging
Not happy with their boss
Make Attendance Worries a Thing of the Past
You're not the only one frustrated with attendance management, learn how other managers, like you are using TeamSense to make a change!
How Absenteeism Affects The Workplace
The effects of absenteeism are widespread and can have long-term effects that will impact your company—not just today, but in the future as well. Here are a few ways absenteeism hits the working environment.

Shift Changes and Productivity
It's no secret that absenteeism impacts the entire organization, but this is especially true when it comes to frontline workers and hourly employees. Not only does an absent employee cause a need for a replacement to cover the shift, but production is severely affected during the time it takes to fill that shift too.

Revenue Loss
Of course, employee absenteeism doesn't scale well for your company's bottom line either. Absenteeism costs U.S. employers $22.8 billion a year—or $1,685 per employee.1 Ouch. While regular absences due to PTO and sick leave shouldn't be a surprise, excessive absenteeism can be a problem that can eat away at your profits pretty quickly and hurt your long-term goals.

Employee Morale
It takes a village to keep your business running smoothly. And when one member is out, your whole team feels its weight. If a vital member of your organization is constantly absent, chances are the rest of your team will feel burdened and bogged down by picking up all the extra slack. They may even act out toward your absent team member when they return to work.

How to Measure Absenteeism
Sure, you could look at the calendar and compare it to how many days a specific team member has been absent for the month. But did you know there is actually a formula for how to measure absenteeism? All you have to do is get the number of absences during a specific period of time, divide it by the total time period, and multiply that answer by 100.
Clear as mud, right? We promise it's not as hard as it seems. Here's the simple formula for how to measure absenteeism:
Total number of absences
___________________________________ x 100
Total period of time
For example, if an employee has been absent six times during the last 15 days, they've been absent 40% of the time.
If using the above formula isn't your cup of tea there are several attendance management solutions that can help HR work it out without taking it pen to paper.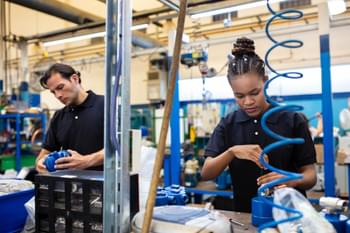 How to Reduce Absenteeism in The Workplace
It's important to remember that what helps in reducing unplanned absenteeism in the workplace isn't a one-and-done kind of approach. Instead, you need a game plan focusing on multiple areas to address the issue of absenteeism head-on. Let these eight tips for reducing absenteeism help take the headache out of absence management.

1. Have a Clear Attendance Policy
This one might sound like a no-brainer, but you'd be surprised how many companies leave this one overlooked (or are just plain vague). If you're looking to reduce the absenteeism rate, then your attendance expectations need to be clear.
Your attendance policy should cover some basics like how employees report absences, who they report the absence to, and how your company will handle unexcused absences and excessive absenteeism. Don't forget—whatever attendance policy you come up with, be sure to stick with it and apply it fairly across the board to everyone.
2. Take Action Against Absenteeism Quickly
If your attendance policy says that a team member gets three unexcused absences before you start docking their pay, be sure to follow through on that immediately. Don't let things linger for a month before you address them. That won't help you navigate reducing excessive unplanned absences in the workplace. If anything, the longer it goes on, the more chance you take that the team member will continue to rack up more absences.
But remember, life happens. Everyone has personal issues. Sometimes there are perfectly good reasons why an employee is absent. If you really want to reduce absenteeism trends, then you need to get to the root of the issue. Schedule time to sit down with the employee and talk through their reasons for being absent so you can help them avoid that in the future. When employees feel heard you will find that you have a more productive workforce and a positive work environment!
3. Reward Good Employee Attendance
Here's the fun part—incentivizing employees not to miss a day of work not only helps morale but it increases employee satisfaction. Some companies implement this by letting employees accrue extra PTO and sick time. Others might hold workplace competitions and give a vacation day as a reward.
You can get as creative as you want to here. Just remember: You want other employees to see how you reward good attendance for others so that hopefully, they'll follow suit too and workplace morale will naturally boost.
4. Review Your PTO/Sick Leave Amount
If you notice your team continues to go over their PTO and sick leave limits, then it may be time to take a second look at the amount of time off you're giving them.
Think about it—if your team routinely blows past the two sick days you give them each year, no wonder the absenteeism rates are high. Odds are, your employees will be sick more than twice a year, and probably longer than just a day too.
You can also use this as an opportunity to consider whether flexible schedules could be the right fit for your company. This could be as simple as offering a 15-minute grace period for clocking in or flexible working hours to make up missed time. It may not work for your company, but it can be an option for how to control employee absenteeism in the workplace.

Save 120+ Hours A Year With TeamSense
See how TeamSense saved HelloFresh 3-4 hours per day managing attendance through text. Read the case study here and book your demo today!
*By clicking the button you agree to TeamSense's
Privacy Policy
. Your information is never resold.
5. Build Open Communication And Trust
Maintaining an open dialogue between managers and employees is essential to building trust within your team. And guess what? It begins with clear communication and ends in good attendance. Ideally, if you already have this in place, it should help eliminate unexcused absenteeism, to begin with. After all, employees should feel comfortable talking with their manager about any time off they need.
If these lines of communication haven't been open, now is the time to start building those in-roads to improve employee communication. By doing this, you can provide feedback for growth and discuss a turnaround plan to work through the excessive absenteeism and improve employee engagement.

6. Offer Competitive Health and Wellness Programs
If you want your team to take fewer sick days, encourage them to take care of their health, including mental health. Employees with access to healthcare and a wellness program are more likely to keep up with preventative health visits and get treatment when they are sick. Plus, employees who get enhanced medical care show 6.1% greater productivity and 22.8% less absenteeism over two years.2

7. Foster Employee Engagement
You might not think of this one right away, but creating a culture of employee engagement and openness is key when it comes to how to reduce absenteeism in the workplace and maintain employee retention. In fact, a high level of employee engagement can reduce absenteeism by as much as 81%.3
Keeping the lines of communication open with your team will likely help them feel like they can engage with you and be transparent about what is going on in their life. This means they'll feel more comfortable taking a PTO day to spend time with family or communicating that they'll be in late because it's their child's first day of kindergarten—all of which avoids them being absent without giving a reason.
Bonus: When employees are engaged, they're more likely to actually show up at work—and that in itself leads to less absenteeism in the workplace. Encourage employee engagement to build a better workplace culture.
8. Track Employee Absences
When you're trying to figure out how to reduce absenteeism in the workplace, it's essential that you have a solid absence management system to rely on. Tracking employee absences can be a nightmare if you're using outdated tools like attendance tracker spreadsheets, voicemails, and call-off hotlines.
Final Thoughts
Let's be honest here, tracking employee absences is important, but staying on top of absence management shouldn't eat up your entire workday. TeamSense has your back when it comes to dealing with absenteeism in the workplace. Our absence management platform lets you track employee attendance through text. Yep, it's that simple - see how we stack up against the competitors!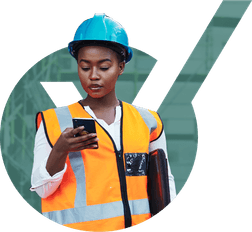 Building a structured, standardized process for managing call-offs isn't as hard as you think
Let's talk about how TeamSense can partner with you to initiate change.
*By filling out the form you agree to TeamSense's
Privacy Policy
. Your information is never resold.
More On Absenteeism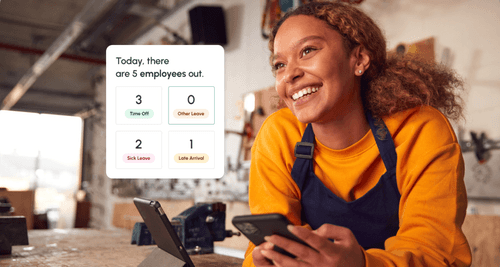 Solutions
Attendance Management
Track your employees' absences easily and efficiently with an attendance management system you can use right from your phone.
Learn More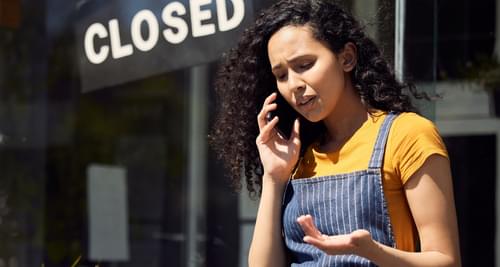 Blog
How to Track Employee Absences
Here are four ways to track employee attendance without using an Excel spreadsheet.

Sheila Stafford
CEO, TeamSense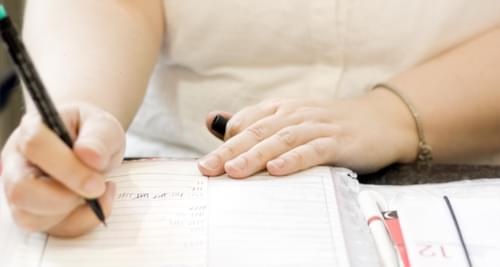 Blog
How Employee Attendance Point Systems Work
What are the pros and cons of an employee point system, and is it possible to use point-based attendance policies to reduce excessive absenteeism history?

Sheila Stafford
CEO, TeamSense