Your hourly workforce does not have the same level of access to internal company information and communications as your office workers. What works for your office workers does not work for your hourly team members.
Email and other business communication platforms easily accessed from a computer aren't effective ways to communicate with and manage your deskless crew.
When considering building an employee portal, it's important to think about how your team will access it.
Your ESS portal should be accessible by your team from their mobile phones quickly and efficiently. They should be able to access the portal on the go or on the production floor.

Why Create an Employee Self-Service (ESS) Portal
According to a 2020 article in "Human Resources Executive," almost 60%1 of workers described their HR tools as, "disjointed, difficult, outdated and glitchy or provide a poor user experience."
A good ESS portal centralizes all the information your staff needs, making outdated processes and workflow more simple, while also empowering them to get HR tasks done in a much easier fashion.
A great ESS portal keeps your hourly employees, managers, and HR managers all connected and less bogged down with busy work.

How to Build an Employee Portal That Works for Hourly Teams
Outline your ESS portal needs with stakeholders from each relevant department

Be thoughtful about the choice of technology, ensure your hourly teams have access.

Define your priorities between must-haves versus nice-to-haves

Decide which features would help reduce HR time and busywork

Decide how you're going to roll the portal out to your team
Outline your ESS portal needs with stakeholders from each relevant department
You will need to purchase your employee portal or build your own, and in almost all cases, purchasing a solution is the quickest and easiest way to get your employee portal up and running.
Before you decide what kind of portal to work with or you start diving into the details of design, you need to spend time understanding your needs as a company with stakeholders from each relevant department.
Consider employees, managers, and HR workers or office workers that they come into contact with. Ask them what is needed to improve productivity and connect with their hourly employees.
What could make managers' jobs easier? Is there any disconnect between supervisors and employees that could be solved with a tech-based solution?
Your One-Stop Shop For Instant Access to Company Information
By simply sending a text message, your employees gain 24/7 access to important company information through their phones (phone numbers become their user ID).
Be thoughtful about the choice of technology, ensure your hourly teams have access

Your hourly staff does not want to use a traditional employee portal. They don't want to sit down at a desktop and remember their login and navigate to the right area to find what they need.
You want your employee portal to be as accessible and simple as possible, so the best options are mobile, don't involve complicated log-ins, and are easy to navigate and locate the information that employees are looking for most frequently. Opting for a text-based, app-free, employee portal solution might go over easier than having to download an app and remember a login.
In a recent study commissioned by HR company Banshee, 23%,2 of employees surveyed reported they had an issue they didn't report to HR due to the process of reporting or feeling intimidated to approach HR.
A robust self-service employee portal puts the power in their hands to report issues and request information they might put off or avoid altogether.
Another great perk for employees is having a robust search feature within the portal to help employees easily find exactly what they need
Define your priorities between must-have versus nice-to-haves
It's important for you to decide what is most useful for your company's employee portal, and split that list into must-haves and nice-to-haves.
There are some common things most companies find useful to include in their employee portals, such as payroll log-in, time and leave reporting, benefits, job openings, training, and company news.
Additionally, your company may want to increase social engagement and help retention by adding social features such as creating communities of interest, event boards, corporate fairs, plus fun shout-outs such as birthdays, promotions, birth announcements, and other milestones in employees' lives.
A connected workforce who feels like they're part of a family helps significantly with retention.

Decide which features would help reduce HR time and busywork
A good self-service employee portal can reduce HR workload significantly. A portal is a place where employees can find information about pay, benefits, and HR policies, but also allows them to submit information such as time-off requests, change of personal information, and sick-day notice without the need for HR intervention.
Commonly asked questions and requested information can be accessed easily keeping hourly employees more connected, and HR managers less bogged down with busywork.
Decide how you're going to roll the portal out to your team
Now that you've thought about how to build a really great self-service piece of technology, that is also really simple to use, spend time thinking about how you are going to get your team to use the amazing thing you've created.
A sure-fire way to get employees to use the portal is to make aspects of it mandatory, such as time reporting and benefits selection. Once they log on to use it for those required tasks, they
will get comfortable using it and be more apt to explore other offerings in the portal.
The goal is to minimize frustration and confusion and keep your team connected and supported through tech that works for them.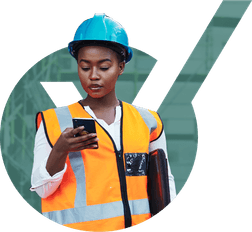 Humanize the Hourly Employee Experience
You need an employee management system that treats people like people. Skip the stuffy paperwork and use a mobile portal that lets you track attendance, boost productivity, grow connection, and get results—all using text.
*By filling out the form you agree to TeamSense's
Privacy Policy
. Your information is never resold.
Related Content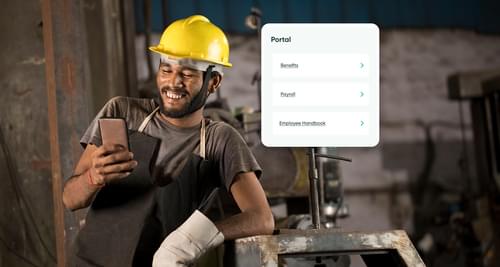 Solutions
Employee Portal
Make employee resources available to every team member 24/7. No more waiting on HR for an answer.
Learn More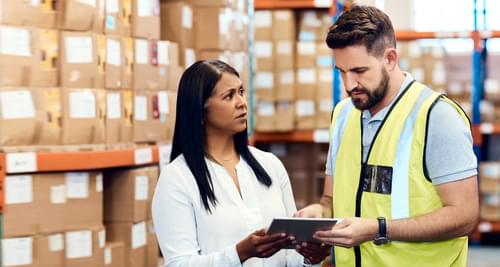 Blog
How to Write an Employee Attendance Write Up
Need help writing an attendance write-up? With our step-by-step guide and practical examples, you won't have any questions about what to include and how to format it. Plus, discover proactive tips to foster a company culture that inspires punctuality and regular attendance.

Sheila Stafford
CEO, TeamSense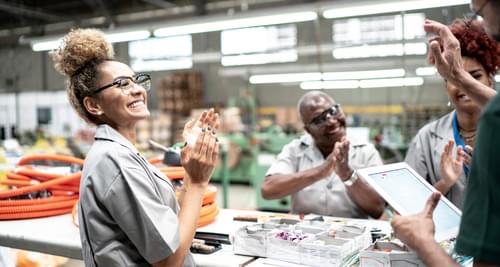 Blog
The Impact of Absenteeism on Manufacturing Productivity
Productivity - it's a key component in every industry, but some may argue that it's THE center of everything when it comes to manufacturing. But what happens when you can't get employees in the door? Let's take a look!

Sheila Stafford
CEO, TeamSense