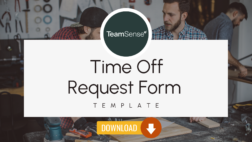 Time Off Request Form - PDF Template
When your employees need to request a day off, hand them this time off request form! This printable PDF download is perfect for requesting full days, half days, vacations, and everything else in between!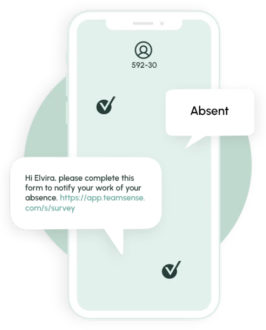 Save 120+ Hours A Year On Attendance Management
See how TeamSense saved HelloFresh 3-4 hours per day managing attendance through text. Read the case study here and book your demo today!
Time Off Request Form - PDF Download
Printable, and ready to go right after you download this time off request form is a handy PDF template for any human resources department. The form is designed to be used by employees to request time off for vacation, sick days, personal days, or any other reason. They can specify if they need a half day, a single day, or multiple days off. The PDF form itself is simple and easy to fill out for the employee and only requires a check and a signature from management. 
If your organization has been struggling with keeping up with verbal requests for time off, or if you simply want to have a more formal leave process in place, then this downloadable time off request template is perfect.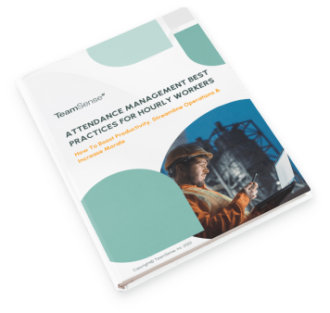 Download Your Time Off Request Template For Free
Enter your company email below to get instant access to the template.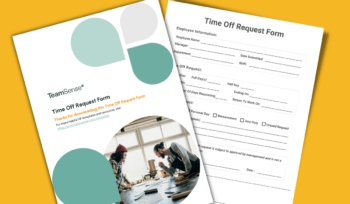 %}
FAQs
A time off request form is important because it gives both employees and managers a clear record of when time off was requested if it was approved or denied, and what the reasons were. This can help avoid confusion or disputes later on, especially centered around paid vacation or PTO. Additionally, having a formal leave process in place can make your organization appear more professional and organized.

Always make sure to make a copy for the employee and save the original time off request form in a secure location for the organization. We recommend keeping them in an employee file, either electronically or in a physical filing system. That way, you can always refer back to them if there are any questions about previous requests.


The time off request form should, at a minimum, include the employee's name, the dates they are requesting off, the reason for their leave, and if it is a full or partial day. Additionally, you may want to include fields for manager approval and signatures.

If your organization has specific policies surrounding time off, you may also want to include a section for those details. For example, some organizations may only allow employees to request time off a certain number of days in advance, or they may have blackout dates where no one is allowed to take a vacation.

Including all of this information, upfront can help save time later on and avoid any confusion or misunderstandings.


Yes! The great thing about using a PDF template is that you can easily edit it to fit your organization's specific needs. For example, if you only want employees to request time off one week in advance, you can add that as a requirement in the form.

You can also add your organization's logo or branding, which is a nice touch if you plan on distributing the form digitally. To edit the form, you will need access to PDF editing software, like Adobe Acrobat. From there, you can make any changes you want and save the form for future use. Once you have made the changes you want, save the form and distribute it to your employees.

If you're a small business with under 50 employees, then a time off request form is likely the best way to process leave requests. It's simple, straightforward, and easy to use.

However, if you're a larger organization with hundreds or even thousands of employees, then you may want to consider an automated system that can help keep track of everyone's time off. One that not only tracks formal vacation and leave requests but also unplanned absences, like sick days.

TeamSense's attendance tracking software can help with that! Our software makes it easy for employees to report absences, request PTO, and for your team to track employee hours and absences, as well as view detailed reports on attendance data. The best part - is it's all done through text! No more cumbersome paper forms, apps employees don't want to download, or phone calls. Learn more about our attendance tracking software here.


This time off request form PDF template is free for download and use within your organization. No attribution is required. Resell, or distribution over the internet, or any other medium is strictly prohibited. TeamSense owns all rights, titles, and interests in and to the time off request form template.

By downloading this time off request template, you agree to the terms and conditions set forth by TeamSense.com. This template is provided "as is" without warranty of any kind, either express or implied. If you'd like to use it for commercial purposes, please contact us for licensing options.


We hope you find this printable time off request form helpful in streamlining the onboarding process for your company. If you have any questions or suggestions on how we can improve it, please don't hesitate to reach out to us at hello@teamsense.com! We would love to hear from you. Thanks for using our template!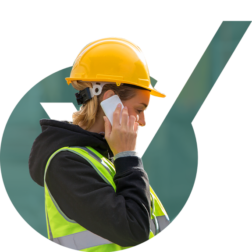 Get the Latest HR Trends and Best Practices Right in Your Inbox
TeamSense understands what it takes to lead hourly employees. New insights are regularly published to help you improve workplace culture for your hourly teams.
*By filling out the form you agree to TeamSense's
Privacy Policy
. Your information is never resold.
Build a More Connected Organization Today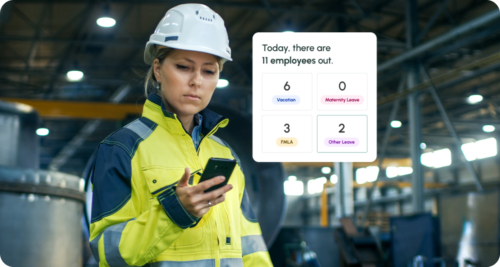 Solutions
Leave Management
Don't let leave management give you a headache. Get a leave tracker that does everything you need through text.
Learn More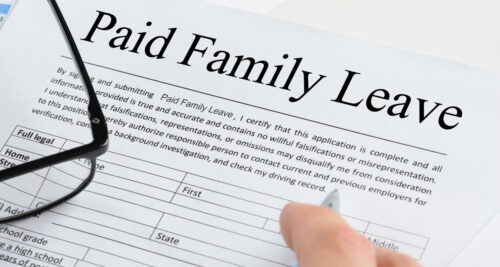 Blog
How to Track Intermittent FMLA
Because of intermittent leave's stop/start nature, it's easy to see why figuring out how to keep track of intermittent FMLA can get really confusing, really fast.

Sheila Stafford
CEO, TeamSense