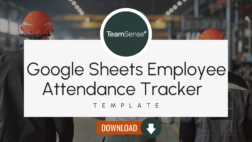 Free Google Sheets Employee Attendance Tracker
This free, easy-to-use Google Sheets employee attendance tracker template is for all industries. Just add your employee's information, and you're good to go!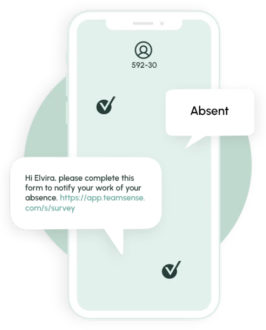 Save 120+ Hours A Year Managing Attendance
See how TeamSense saved HelloFresh 3-4 hours per day managing attendance through text. Read the case study here and book your demo today!
Free Google Sheets Employee Attendance Tracker
This free employee attendance tracker for Google sheets can help you keep track of employee attendance. The template has been designed specifically for use with Google sheets and can be customized for your company's specific needs. If you just need a basic, downloaded template that lets you track your employee attendance, this is the one for you. This attendance tracker lets you utilize Google sheets to see at a glance how many days each employee was absent in a given month. As well as what type of absence it was.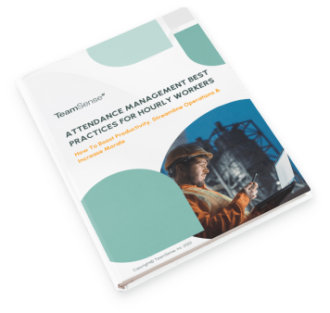 Download Your Google Sheet Attendance Tracker Template For Free
Enter your company email below to get instant access to the template. For the Excel, version, navigate here. 
Looking for more information on attendance management, check out some of our most helpful blogs!
%}
FAQs
This is a great template for small businesses or organizations that are just starting out with employee management that need to track employee attendance but aren't quite ready to dive into a software solution. If you have more than a dozen or so employees, Google sheets may not be the best solution for you as it can become cumbersome to manage.

If need a more robust, or enterprise-level solution, there are many attendance tracking options out there that offer more features and functionality, and accuracy than a Google Sheet. But if you just need something simple and free, this Google sheet attendance tracker is a great option.


The purpose of any attendance tracking system is to help you stay on top of employee absences so that you can identify patterns and take action if needed. With this Google Sheet attendance tracker, you can quickly see how many days each employee was absent, as well as what type of absence it was. This can help you identify patterns and investigate possible causes.

There are many attendance tracking solutions on the market that offer more features and functionality than a Google Sheet. If you need a more robust solution, there are many options out there that can provide you with more accurate data, as well as features like time-off requests, leave balances, and accruals. These solutions can range from enterprise-level software to more simple, cloud-based solutions.

You've got options ranging from:

Call out services

Outside HR management companies

Attendance tracking software via app

Attendance tracking solutions via text

We are, of course, biased toward our text-based solution here at TeamSense, but we do think it's the attendance tracking solution that offers the most convenience and ease-of-use. With our solution, you can track employee attendance via text, or web in real-time! Employees text in a simple keyword like "absent" and are able to report their absence right then and there, which then notifies the shift manager within a matter of seconds, keeping everyone in the loop.

If your company could benefit from an attendance tracking solution that offers more features and functionality than a Google Sheet, we invite you to check out TeamSense! You can schedule a free demo with one of our specialists and get the full scoop - no commitment required. Just click here to learn more.


This Google sheet attendance tracking template is free for download and use within your organization. No attribution is required. Resell, or distribution over the internet, or any other medium is strictly prohibited. TeamSense owns all rights, titles, and interests in and to the Google sheet attendance template.

By using this Google sheet attendance template, you agree to the terms and conditions set forth by TeamSense.com. This template is provided "as is" without warranty of any kind, either express or implied. If you'd like to use it for commercial purposes, please contact us for licensing options.

If you have any questions or suggestions, please feel free to reach out to us at hello@teamsense.com! We would love to hear from you. Thanks for using our template!
Build a More Connected Organization Today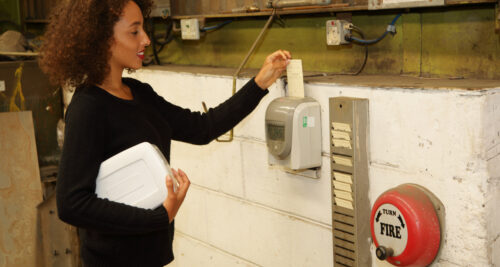 Solutions
Attendance Management
Track your employees' absences easily and efficiently with an attendance management system you can use right from your phone.
Learn More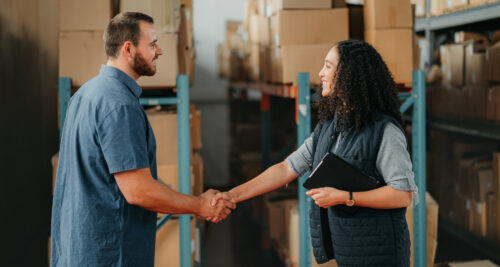 Blog
15 Employee Appreciation Ideas
Every employee wants to be recognized for the value they bring to your company. Show them that you appreciate them with these 15 simple (yet meaningful) gestures.

Sheila Stafford
CEO, TeamSense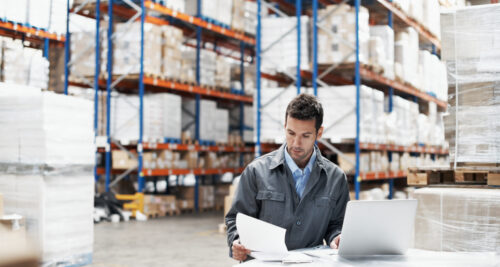 Blog
Renewing and Rescaling: 2023 Forecasts and Trends in Manufacturing in the U.S.
Even though ripple effects from the last few years still face the industry, manufacturing is moving forward into a new era of reinventing itself.

Sheila Stafford
CEO, TeamSense