With the rise of remote work, the employee communications market has become saturated with digital workplace communication tools like Slack, Microsoft Teams, Zoom, and Google Meet.

While those technologies may work for most remote teams, they don't work for manufacturing and production businesses to communicate with their extremely large and technology-diverse teams.

These industries have heavily relied on bulletin boards, paper handouts, and daily stand-up meetings before or during each shift to communicate important information to their teams. Even in the best of times, that approach can cause some communication gaps.

Why Texting Works for Employee Communications in the Manufacturing Industry
It's simple
It's accessible
It's language inclusive
It's versatile
Texting is Simple
Effective employee communication tools don't need a lot of bells and whistles. Something that's easy to use with a streamlined user interface (UI) can be easily adopted by hourly team members. It can even save the company money; there's no need to pay for a bulky service that's bogged down with superfluous features. The easiest solution is often the best one, and your team members most likely are already familiar with texting. ‍
According to the Pew Research Center, 81% of Americans text regularly, and 19% of Americans indicate that they have limited or no means of going online other than their cell phone.
There is no learning curve
Almost all smartphone owners already know how to text. In fact, Nielsen reports that Americans spend 14.1% of their phone time texting—surpassing both browsing social media and listening to music.
Texting is Accessible
Text-based communication tools are an excellent choice for factory, manufacturing, and production companies. There is a low barrier to entry for frontline and hourly team members; no computer or internet connection is required, and there's no need to download an app. In fact, texting is often the preferred method of communication for hourly employees.
Let's take a quick look at the numbers, and you'll see why managers should take text-based communication seriously.

There's no need to download an app
Workforce communications that integrate with text messaging don't require team members to download an app. That means opt-in for employees is nearly automatic.
Texting is Inclusive
Today's workplaces are diverse, and inclusivity in all facets of work—including language assistance—is crucial. Text-based workplace communication services can automatically translate sent and received messages and remember which language a team member prefers. The ability to communicate in a native language makes it quicker, easier, and less intimidating for team members to receive and provide vital information.
People of color are more likely to text

Demographics in manufacturing and production lines of work have shifted in recent years, and it's important to meet your team members on their terms.
According to Jonathan Carson, CEO of Telecom for Nielsen, Black/African American smartphone users send and receive 780 text messages per month and Hispanic smartphone users send and receive 767 text messages per month, compared to 566 for whites.
Texting is Versatile

Thanks to widely accessible high-speed mobile data, it's easy to send any type of media via text message. Automatic safety alerts, all-staff announcements, departmental announcements, training videos, and more can be sent out using a text-based workplace communication tool. Text-based services also allow for easy information capture and data management on the back-end with no additional hurdles or action necessary for team members.

People are more likely to open text messages

According to Mobile Marketing Watch, SMS messages have a 99% open rate. Mobile Squared found that 90% of text messages are opened within 3 minutes. And, for those who have read receipts turned on, you can quickly and easily tell if team members have seen the communication.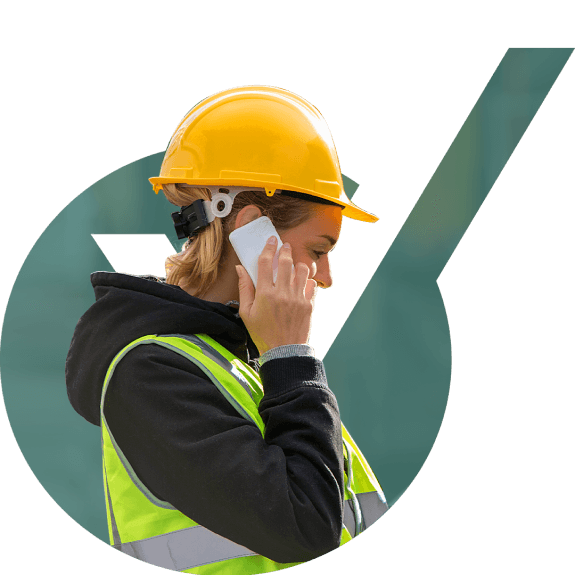 TeamSense: Your All-in-One Hourly Team Management System
Employee Attendance. Communication. Engagement. Productivity. Delivered Over Text. What more do you need?
Related Content
Blog
Employee Exit Interviews: What to Ask & The Impact on Employee Retention
Understanding when to conduct exit interviews and why they're important for the hourly workforce

Sheila Stafford
CEO, TeamSense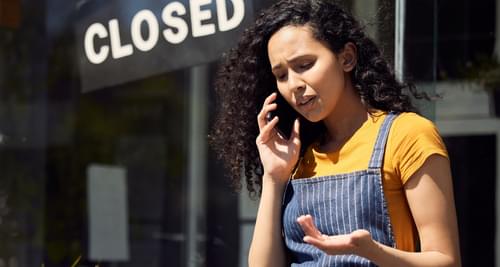 Blog
How to Track Employee Absences
Here are four ways to track employee attendance without using an Excel spreadsheet.

Sheila Stafford
CEO, TeamSense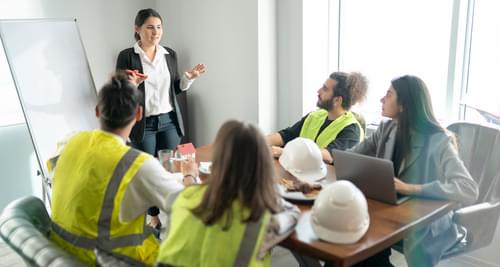 Blog
How To Make an Employee Attendance Improvement Plan
Figuring out what to put in your employee attendance improvement plan can be tricky if you don't know where to start. An attendance improvement plan can help set your employees up to win.

Sheila Stafford
CEO, TeamSense