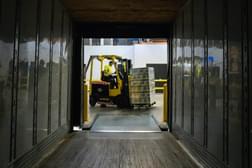 Mar 01, 2021 | By TeamSense
How can the Manufacturing Industry Reduce Absenteeism?
Absence management isn't a new problem within the manufacturing industry. It's been an ongoing problem over the last few years in particular, but even more so since the pandemic took hold in 2020.

Sheila Stafford
CEO, TeamSense
The Bureau of Labor Statistics reports an estimated $2.4 billion minimum annual cost associated with employee absences and a 2.5% average absence rate for manufacturing specifically in 2019, according to Gallop.

These numbers aren't a surprise to anyone in manufacturing. So, what can you do to do something about these numbers?

How can manufacturing address absenteeism issues?
Create attendance policies that are relevant for today's working environment
Eliminate employee call-off hotlines by switching to an efficient and effective text-based system.
Abide by a consistent attendance policy
Even the staunchest policymakers agree that the COVID-19 pandemic has forced the need for updated attendance policies. The working world—and our employees—are changing, and policies must be relevant for today.
The most common reasons for absenteeism include sickness (short-term, chronic, and mental illness), burnout, childcare demands, workplace harassment, injuries, and searching for a different job. We can't address all of these in an attendance policy, but we can work to create a fair, consistent, understandable, and enforceable policy.
Of course, if nothing else, we know that this policy (like almost all workplace policies) will need to be regularly reviewed and updated.
Attendance policies need to be compliant with labor and employment laws, including the Family and Medical Leave Act (FMLA), and the Americans with Disabilities Act (ADA), along with any state and local laws that are applicable to your business.
A point-based attendance system allocates different absences and levels of communications about absences with point penalties. It creates a very clear and tangible way for employees to understand both the consequences of absenteeism and the value of alerting their manager to an absence.
This system generally corresponds with a point-based disciplinary system. Again, this gives employees a clear and understandable system to follow, but it's important to check the system and make sure it's generating the intended results: fewer absences and better reporting of absences. If it's not, there are other systems that may work better for your workplace.
Automate the call-off process through text
A compelling survey from December 2019 revealed that 63% of respondents would switch jobs if the new position offered text messaging as a communication channel!

Since that survey, the pandemic has made text-based messaging for everything from making a hair appointment to ordering groceries by far the most preferred method of communication.
It makes sense to offer this as an alternative platform for employee absence management. Texting substantially lowers the barrier to communication that employees feel about reporting an absence.

A more accessible and desirable system leads to better reporting, greater compliance with workplace attendance policies, and improved relationships between managers and employees. Sounds too good to be true? Feedback from companies using text-based call-off solutions suggests that it accomplishes all of this and more.
Absence management technology that permits text-based communication for absentees gives managers immediate access to the numbers they need to maintain staffing, a written record of communications with employees, and is much faster than a call-in system (the agony of having dozens of voicemails to check every morning is eliminated with a texting system—WOOHOO!).
Plus, employees who struggle with English, or get nervous talking on the phone find that texting is much easier and creates less stress while building on a positive rapport between employees and managers. Managers responsible for essential workers need the best workable tool for absence management, and a text-based system is the best option.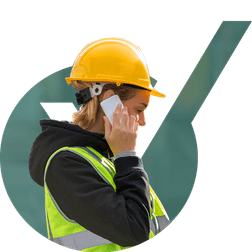 Managing Call Outs Is A Nightmare. TeamSense Makes It Easy.
You're not the only one frustrated with attendance management, learn how other managers, like you are using TeamSense to make a change!
Related Content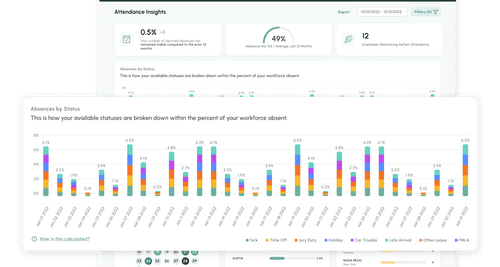 Solutions
Attendance Management
Track your employees' absences easily and efficiently with an attendance management system you can use right from your phone.
Learn More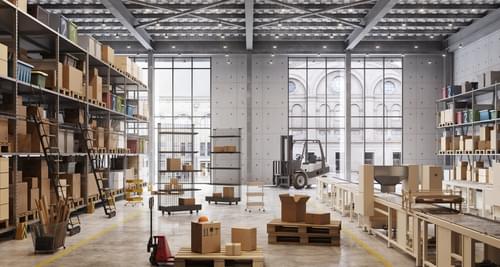 Blog
10 Ways to Reduce Employee Turnover
These days, no company is a stranger to team member turnover. And even though employee retention can feel like an uphill battle, there are still plenty of ways to get your team to stay.

Sheila Stafford
CEO, TeamSense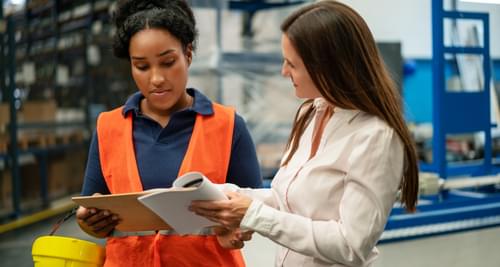 Blog
How to Talk to an Employee About Excessive Absenteeism
Why talking to your hourly employees about their absences is more effective than automatic disciplinary actions.

Sheila Stafford
CEO, TeamSense