Jeremy Wadsack
Co-Founder & TeamSense CTO
Meet Jeremy
Programming since the age of 7, Jeremy has been on the launch of 8 different companies, Jeremy has a proven track record of leading, growing, and incubating innovative and diverse teams.
Jeremy builds trust, reliability, and scalability in every layer of the TeamSense product, and focuses on continuous improvement with himself and his team.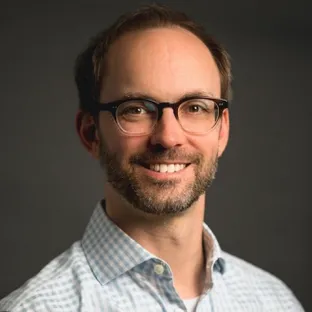 About Jeremy Wadsack
A Madison, Wisconsin native, Jeremy has been drawn to science and technology since he was young. When he was seven he and his childhood friends were programming their computer games on the early IBM PCs.
Jeremy has been a part of the launch of eight companies: some successes, some failures, and many lessons learned along the way. From building and selling computers to outdoor sports, music ticketing, and search analytics, Jeremy has gained a broad understanding of the business of technology companies.
After college, Jeremy built software that reported website traffic analytics. An open-source lead generator, it was used by over 10,000 companies and translated into 12 languages. Their biggest competitor, Urchin, would be acquired by Google and ultimately become Google Analytics. Long before "remote work" was a term, he was engaging with people across continents and adapting a business to their cultures.
With each venture, Jeremy built up his network of software developers and leaders and his insight into new markets. In the early 2000's he built a business software development company where he learned the importance of reliable software and protecting sensitive data: one project was used by most major U.S. airlines and NASA to track pilot safety incidents. It was eventually transferred to the FAA
Previous to TeamSense, Jeremy partnered with Vanessa Fox, creator of Google Search Console. They launched Keylime Toolbox, a SaaS product that provides Search Engine Optimization (SEO) analytics. In his six years of leading the tech team there, he gained a deep understanding of building for scalability, reliability, and responsiveness.
Jeremy connected with TeamSense CEO Sheila Stafford in his search to apply his skills with a more positive impact on the world:
"I was inspired by the vision to address an often overlooked group, the hourly workforce. I immediately recognized TeamSense as an opportunity to help give them the recognition and respect they deserve, both workers and managers."
Along the way, Jeremy has developed a track record of leading, growing, and incubating innovative and diverse teams. He volunteers as a teaching assistant at Ada Developers Academy, a program focused on preparing women and gender-expansive adults to become software developers. He also co-chairs the Seattle CTO Club, an affinity group for tech leaders in the Seattle area.
Jeremy is committed to the TeamSense vision and is excited to be a part of a team that is pioneering technology innovations for hourly workers.
Jeremy Wadsack Featured in Media Outlets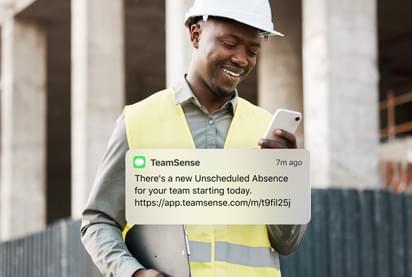 Learn More About How TeamSense Can Connect Your Team