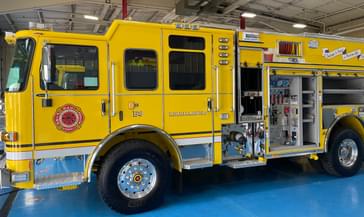 Sep 07, 2023
TeamSense Road Trip – Putting Out Fires, One Call-Off at a Time
How a worst-case attendance management process challenges a manufacturer to meet its standard of excellence

Justin Sears
Chief Marketing Officer
This is my first month leading marketing at TeamSense. I joined because I can easily explain what we do to my mother. Nothing against my mother, she's sharp. But let's face it, B2B software can be mysterious to those who haven't worked in B2B software.
Manufacturing can feel mysterious to those of us who haven't worked in manufacturing. I know B2B software well, but I have a lot to learn about what happens in a factory or warehouse. Please don't share this with my customers or co-workers 🙂.
Step One on my learning journey was to read up on manufacturing. Our CEO, Sheila Stafford, told me there's a book for that – The Toyota Way: 14 Management Principles from the World's Greatest Manufacturer by Jeffrey Liker. The fourteen principles that Liker describes make up the Toyota Production System, abbreviated as "TPS".
The Toyota Way described Step 2 in my learning journey: Genchi Genbutsu. This Japanese term translates to "go and see to learn". For my second week on the job, I traveled with Sheila and our sales leaders to see and learn. We visited with the types of manufacturers and third-party logistics ("3PL") companies that TeamSense serves.
TeamSense was built for manufacturers by manufacturers. HR and Ops leaders manage attendance, communicate info, and gather feedback through text messages. With a dedicated TeamSense phone number, line workers don't need to download an app or log in to email. Principle Nine in the Toyota Way is: "Grow Leaders Who Thoroughly Understand the Work, Live the Philosophy, and Teach It to Others." TeamSense provides a digital connection that makes both understanding and communicating easier.
A Team of Specialists Build Custom Fire Engines
First, we visited a manufacturer of vehicles for the military and public sector. We toured a plant that makes fire engines. Hourly workers customize the engines down to the smallest detail, including shelf dimensions, grill designs, and colors. They paint engines more than 350 versions of red, and once delivered a purple fire engine!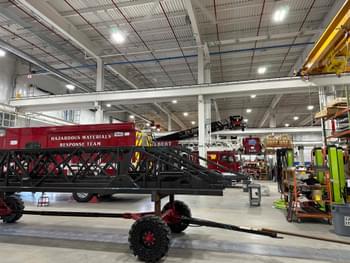 A lot of things need to go right to roll out 20-25 impeccable, customized fire engines every week. Thing #1? Twelve hundred skilled craftspeople need to show up at a spot on the line that matches their skills. If attendance is down, production slows. On a normal day, 40-50 workers "call off" and let the company know that they can't come in. If there's a big storm or school's starting or deer hunting season is on, that number of call-offs can exceed 300.
Principle 9 of TPS is "grow leaders who thoroughly understand the work, live the philosophy, and teach it to others" and it includes the concept of eliminating muri (unevenness). As our hosts described their call off process, it sounded like a blizzard of muri, with unevenness every morning before first shift.
The Call-Off Process Slows Production
The uneven attendance has consequences. As we walked through the plant, we learned that building fire engines is complex. It requires many workers with specialized skills. In a moment of trust and honesty, Sheila told our hosts, "I've spoken to hundreds of manufacturers, and I can tell you that this is the worst attendance management system that I've ever seen." Sounds harsh, but Sheila said it with great respect. Our hosts nodded.
Their process hadn't changed much since the 1980s. First, the hourly worker dials a dedicated number to call off from work. Two members of the security team listen to those 40-300 voicemails every morning! They write each message on a paper slip. Someone drives that stack of papers to a security officer who trims, alphabetizes, and scans them. The security person enters the names of absentees into a spreadsheet which then goes to team leads.
Why had this company's call-off process failed to meet the same standard it demands in manufacturing? Why should attendance management be held to a lower standard? It impacts output maybe more than stockouts or supply chain issues.
Ditch the Voicemail, Scissors and Paper
Team leaders receive that spreadsheet and race to move workers around to fill skills gaps. On the worst days, when there's a big storm, team leads know who's absent after the shift has started. One team member who manages call-offs told us, "When there's a weather event, we can't keep up. We could be seventy voicemails behind."
We shared how this process could be better with TeamSense:
The team would text their absence into TeamSense.

Employees enter the data via forms that minimize typos.

The security team would do no data entry, driving, cutting, pasting, or scanning. Put those scissors away!

TeamSense would text and/or email absentees to team leaders immediately.

Data would flow straight into the time-card, HRIS, or any other integrated system.

If a team member texted "Off" from a number that TeamSense didn't recognize, she could confirm that her number had changed. That new number would update the employee record automatically.

HR leaders could explore a reporting dashboard to discover patterns of absenteeism and then take action to improve attendance.
TeamSense usually reduces absenteeism by 20-40% within sixty days after rollout.
Call-Off Success Is a First Step Towards Better Communication
Mobile communication with more than 1,000 workers frees Security and HR to focus on, well, security and HR. No emails. No installed apps. It would make their attendance management as efficient as their manufacturing operations. Book a demo, and we'll show you how it works.
We walked out of the fire engine plant. In the visitor lobby, a glass case held thank-you badges sent by fire departments nationwide. Those tokens of appreciation came from the brave men and women who drive their vehicles and protect people coast to coast.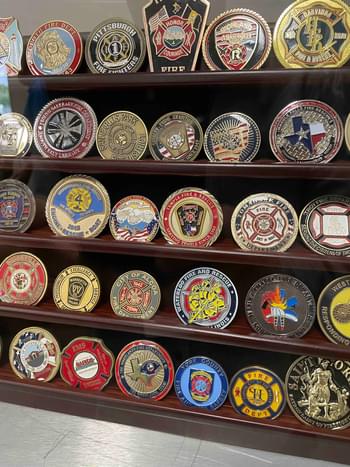 And as I walked out of the plant, I saw this quote hanging on the wall:
"I am glad to say that I was able to bring all 45 of my Marines home. As a platoon commander I feel this is my greatest accomplishment and I thank the men and women of [this company] for making this happen."
– Grateful U.S. Marine Corps Commander
Of course, our hosts felt proud of those results. Who wouldn't?