Introducing new technology and processes to your workforce is always a bit tricky. There may be resistance to change and reluctance to learn something new.
Now add the union into the mix. Bringing new workplace technology to a unionized workforce creates additional complexities. Still, your team can significantly reduce the complexities by intentionally bringing the union along on the journey.
There are many ways to make the new technology a "we" decision vs. a "they" decision. The effort put into creating the collaborative process upfront will pay dividends in the long run in employee adoption rates and speed to roll out.

What Is a Union Employee?
A union employee is one whose employment is governed by a collective agreement with other members and their company.
A production worker, for example, works for a manufacturer, but their employment contract is administered by a labor union that has negotiated their pay, benefits, etc, on behalf of all production workers/plant employees in that union membership.
The documented employment contract is called the Collective Bargaining Agreement (CBA), a legally binding document that acts as a contract between the union members and their employer.
Understanding the CBA is one of the most significant parts of managing union employees because it sets the foundation of employment specifics like pay and overtime, bonuses, safety guidelines, etc.

Common Union Concerns About Workplace Technology
When introducing new technology to a unionized workforce, union reps generally need assurances that they have answers to address their members' concerns, and the technology will truly benefit all employees.
TeamSense asked union leaders about their top concerns when it comes to introducing mobile communications technology:
Practical Concerns
Benefit and Value - Does the technology benefit the worker AND the company?

Accessibility and Usability - Will the workforce have equal access to the technology? Will it be easy to use?

Diversity and Inclusion - Have you considered team member language preferences and device capabilities?
Privacy Concerns
Downloading an App - Do workers have to download a mobile app on their personal device?

Security and Tracking - Will employees be tracked or monitored in any way?

Transparency - What data will be retained, and who will have access to it?
Financial Concerns
Out-of-Pocket Expenses - Will staff incur extra charges for using the technology?

Fair Pay - Will employees be protected from working while off the clock? If they do work, will they be compensated for it?
Help Your Hourly Employees Thrive
TeamSense empowers your team through engagement, keeps everyone in the loop with attendance, and saves you time (and dollar signs) while boosting productivity along the way.
How to Introduce New Technology to Union Employees
Include the union in the decision-making process as soon as you can. The more involved they are, and the quicker they're brought into the loop, the easier it will be to drive long-term adoption.
Talk to your team about criteria and impact

Schedule joint demo calls with providers

Get approval for workflow changes

Have the union endorse the technology

Select a pilot team for a trial run

Be intentional in the rollout

Gather feedback early and often
Talk to Your Team About Criteria and Impact
Talk to your union representatives and your team. Engage them in a dialogue about the impact of the technology. Ask for input. Have the team assist in rating the importance of the decision criteria.
Your employees may be more open to technology than you'd think. For example, 70% of workers prefer text for employee communications.
Schedule Joint Demo Calls with Providers
Add the union to initial demo calls with the technology provider to allow them to experience the solution and ask questions along the way. The union will better understand the considerations needed and a clear understanding of the problem to be solved.
Get Approval for Workflow Changes
Get approval directly from the union if the technology changes employee workflows, like time-off requests or the call-out process.
Have the Union Endorse the Technology
Have the union communicate their endorsement of the technology directly to your employees and assure them it doesn't violate their CBA.
Select a Pilot Team for a Trial Run
Leverage the union leadership to hand-select pilot teams for the technology. Ask the union team to identify a group that best represents the harshest critics of the new solution - if you can win this group over, the others will be a breeze.
Be Intentional in the Roll Out
Include creative ways to introduce the technology. First impressions are hard to overcome. Be thoughtful and intentional of the first-use experience and how you roll it out to your team.
Gather Feedback Early and Often
Solicit feedback early and often from your team and union reps. Send out employee surveys to ensure the technology is working for your team. Be open to their responses and make adjustments when necessary.

Build a Better Relationship with your Union Employees
Once you have selected a new tech provider, having the support for the new tech will make for an easier roll out and higher employee adoption due to the trust built knowing someone was looking out for their interests as part of the selection and vetting process.
It's often assumed that working with unions is difficult and their rules are hard to navigate. At TeamSense, we've had the pleasure of experiencing the opposite. We have seen the best resolutions come about when conversations are transparent and employees are included in every step of the process.
Whether you're managing union or non-union employees, or a mixture of the two, the basic tenets of transparency, fairness, and honesty apply. The perception is often that unions are in an adversarial position, but with thoughtful inclusion, open dialogue, and a joint plan, relations can run smoothly and new technology can be quickly accepted and adopted across the team.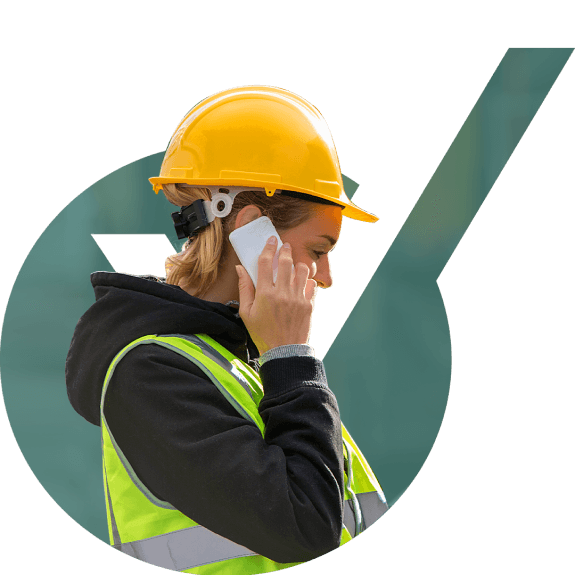 Humanize the Hourly Employee Experience
You need an employee management system that treats people like people. Skip the stuffy paperwork and use a mobile portal that lets you track attendance, boost productivity, grow connection, and get results—all using text.
*By filling out the form you agree to TeamSense's
Privacy Policy
. Your information is never resold.
Other Articles You May Like
Blog
Employee Exit Interviews: What to Ask & The Impact on Employee Retention
Understanding when to conduct exit interviews and why they're important for the hourly workforce

Sheila Stafford
CEO, TeamSense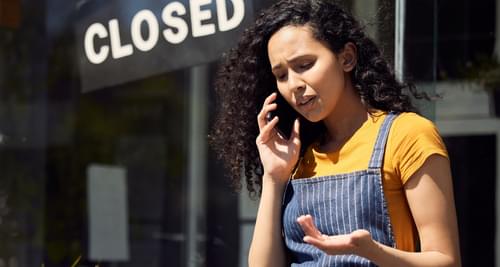 Blog
How to Track Employee Absences
Here are four ways to track employee attendance without using an Excel spreadsheet.

Sheila Stafford
CEO, TeamSense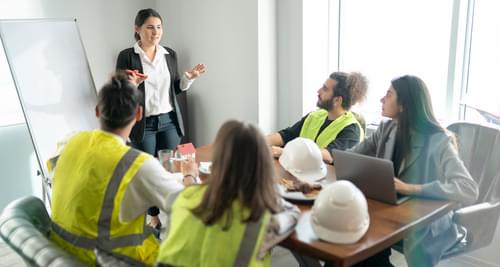 Blog
How To Make an Employee Attendance Improvement Plan
Figuring out what to put in your employee attendance improvement plan can be tricky if you don't know where to start. An attendance improvement plan can help set your employees up to win.

Sheila Stafford
CEO, TeamSense