The below is based on an interview with Sheila Stafford (TeamSense CEO) and Jason Hartman (Authority Magazine) on "How To Use Digital Transformation To Take Your Company To The Next Level".

Most of us have had some new habits forced on us in the past year. Habits like having to remember to wear your mask when you leave the house, washing your hands more than you ever have before, and using video chat to keep in contact with loved ones.
The pandemic forced businesses with large, hourly workforces to adopt habits they wouldn't normally, like the habit of daily communication. For the first time, these organizations were transparently communicating and engaging with the part of their team that is typically more disconnected than rest.

3 ways to create team communication habits that stick:
1. Choose the habits that are best for your team
2. Create habits that everyone can stick to
3. Make the new habit rewarding and engaging
So the question is, how can businesses ensure that good communication habits stick around long after the pandemic is behind us?
1. Choose the habits that are best for your team
We've all worked in organizations that kept trying 'new' ways of doing things, only to have those new ways fall aside after a few months, or never really get adopted.
The best way to get your team to stick to a habit is to have your team be on the same page as you when it comes to what the habit is. With communication, studies show that employees are actually more likely to work for companies that offer text-based communication.

Talk to your team and ask them if this is something they would be interested in. You'll get a lot further in adoption if you talk to your team about what is best for them, rather than assuming you know.
2. Create habits that everyone can stick to
Make the new habit as easy as possible, for everyone. For communication, that means not relying on an app, reaching employees directly through text, and making it easy for them to reply or acknowledge that they comprehend what was shared. After all, communication is a two-way process.
Some frontline workers don't speak English as their first language so make sure your communications are a reflection of the different languages spoken on your team so you can remove language barriers and improve efficiency in understanding and retention.
3. Make the new habit rewarding and engaging
When your employees get messages that matter specifically to them— like acknowledging someone's hard work over the past few weeks, a notice about a severe weather warning in their area, or information about a COVID outbreak on their team —they're more likely to continue to pay attention to the new way of communicating because it becomes something more than just company updates.

Rewarding employees through recognition makes them feel like they are connected to and aligned with the business and that the business values their contribution to the team. Giving them your team the ability to text in to report their absence makes them feel a sense of accomplishment even though they aren't able to make it into work that day.

Good habits compound over time and good communication habits can help your business succeed in retaining your talent and building a better sense of culture in your organization. ‍
If you're interested in how you can build better habits with TeamSense, download our product guide below or reach out to our team to talk more.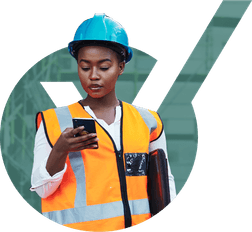 Help Your Hourly Employees Thrive
TeamSense empowers your team through engagement, keeps everyone in the loop with attendance, and saves you time (and dollar signs) while boosting productivity along the way.
Nope, you don't have to have the latest tech to get it done. All you need is text.
Related Content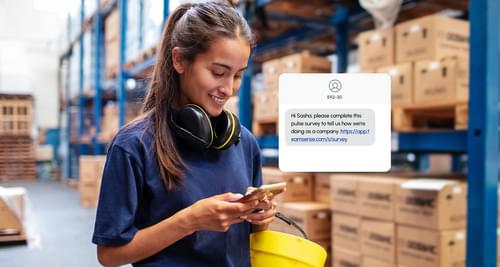 Solutions
Employee Communication
Use mass text messaging to keep teams, locations, and even your entire company in the loop.
Learn More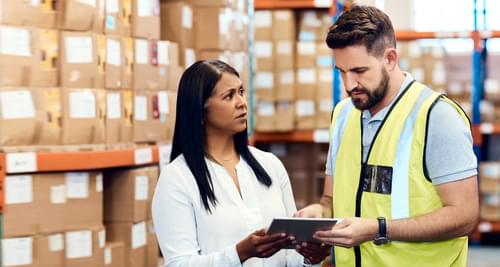 Blog
How to Write an Employee Attendance Write Up
Need help writing an attendance write-up? With our step-by-step guide and practical examples, you won't have any questions about what to include and how to format it. Plus, discover proactive tips to foster a company culture that inspires punctuality and regular attendance.

Sheila Stafford
CEO, TeamSense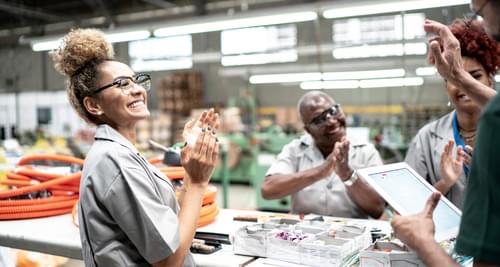 Blog
The Impact of Absenteeism on Manufacturing Productivity
Productivity - it's a key component in every industry, but some may argue that it's THE center of everything when it comes to manufacturing. But what happens when you can't get employees in the door? Let's take a look!

Sheila Stafford
CEO, TeamSense