Manufacturing and supply chain employers are now focusing on improving relationships with the hourly workers who have served as the backbone of American products and services.

It's a job seeker's market, and the best performing organizations will be the ones who balance their policies with weighing the impact on their bottom line and weighing the impact on their employees.
It's the Fourth Industrial Revolution, Yet Some Employers Still Manage Hourly Workers in Outdated Ways
As the manufacturing industry heads towards Industry 4.0, or the fourth industrial revolution, factories are shifting towards becoming smart factories with a combination of automation, system communication, and cognitive computing.
Even with automation disrupting some positions, businesses and industries will remain reliant on human beings, especially in the manufacturing industry, where various things can go wrong without an expert team handling quality control and ensuring correctly completed processes.
Some employers still manage hourly workers in suboptimal ways, including labor-intensive and outdated processes.
For example, 34% of employers did not have a communications plan to deal with disruptions to the workplace before the pandemic.
Employee communications in the manufacturing industry primarily consist of a phone tree or HR managers manually dialing 1,000s to 10,000s of employees to get a message out. The pandemic has emphasized the importance of technology enabling resilience and preparedness.
Technology Isn't Going Anywhere: 90% of HR Executives Will Keep or Grow IT Investments in 2022
Technology adoption in HR will continue to grow. In 2021, HR teams invested over $12B in HR technology across 21,000 vendors alone.
Emerging HR technology can change the way businesses recruit, hire, manage, and communicate with their teams. As a result of an evolving market, many HR departments struggle to navigate the complex and ever-changing HR technology landscape.
Beyond just technology, HR processes are shifting to becoming more employee-centric. While HR has always focused on employees, recent labor and hiring challenges have accentuated this trend.
2022 Trends & Forecasts: HR in Supply Chain & Manufacturing
This white paper sheds light on how manufacturers can better serve their teams, highlights what changes are afoot, and calls out what opportunities are available to make a positive impact for the future of manufacturing and supply chain organizations.
Other Articles That May Interest You
Blog
Employee Exit Interviews: What to Ask & The Impact on Employee Retention
Understanding when to conduct exit interviews and why they're important for the hourly workforce

Sheila Stafford
CEO, TeamSense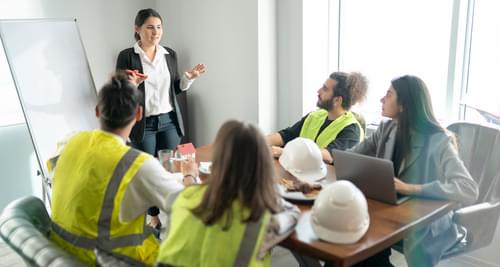 Blog
How To Make an Employee Attendance Improvement Plan
Figuring out what to put in your employee attendance improvement plan can be tricky if you don't know where to start. An attendance improvement plan can help set your employees up to win.

Sheila Stafford
CEO, TeamSense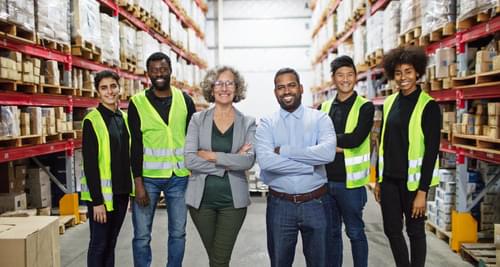 Blog
The Changing Face of Human Resources in 2022
Human resource departments have never been more critical to employers, and their recruiters are upping recruiting standards.

Matthew Bourgois-Ebnet
TeamSense Author